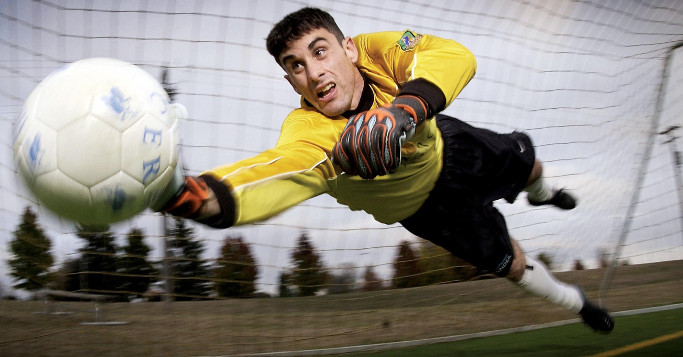 Football and digitisation: For most, this means a controversial video referee from Cologne or goalkeeping technology. But a digital transformation is taking place in many areas, on the turf and next to the field. Since 2014, the world's most popular sports club and the largest European software manufacturer have formed the perfect team from storefronts into the roof of the net. Together with SAP, FC Bayern Munich is trying to digitise every corner of their club and to take advantage of big data.
Manuals are out!
The magic world all over the place is: SAP Sports One. This "jack- of all trades" helps the trainer and the players by bundling as much data as possible in a modern user interface. Several modules installed here SAP HANA Cloud Platform take the workload.
Training Management:
After training's done, there's no time to rest. Creating perfect training plans that are tailored to the availability, skills, and positions of individual players become child's play. The system then provides information about the uniformity and evaluation of the kickers centrally.
Performance Insights:
A thorough game preparation with an in-depth analysis of opponents is no longer a secret recipe for success. Manuals of all the opponent's tactics are a relic of the past. Players receive individualised information about the next game via tablet and smartphone. Videos give insight into the strengths and weaknesses of opponents. Joshua Kimmich used such materials the evening before the World Cup final against the Netherlands, observing opponents such as Arjen Robben under the microscope. The fact that the World Cup in Russia is taking place without the Netherlands is particularly shocking. But maybe there will be a revolution from Jens Lehmann's legendary cheat sheet in the next penalty thriller.
Other modules such as team management, player fitness, and insight management help advisers, physiotherapists, and scouts. Nothing stands in the way of efficient support.
How does the data get to the cloud?
By partnering with Opta Sports, SAP has an ace up its sleeve. The British company collects more than 2000 pieces of data in every football match in more than 70 countries. The clubs can access this vast pool of data via an interface in SAP Sports One. The digital transformation also presents some new challenges for "old school" employees. They have to be trained so that their worn notebooks are a thing of the past.
A journey for the fans – Data is the new oil
Football fans generate a lot of data. This data helps clubs to better understand their followers and give them what they want. The pronounced emotional attachment of "customers", the fans, can make the "company", the club, take advantage of this. But what options does an association have? How can this data be used profitably?
It's also worth taking a look at the global player, FC Bayern Munich.
The goal of SAP Hybris Commerce and Marketing is not only to reach the many fans in the stadium, but also the multitude of others in living rooms all over the world. 120 groups were created, which are tailored with goal-oriented personalised campaigns. An international fan shop, which operates in over 50 countries and includes more than 1200 articles, responds to trends and shows personalised results. Through the implementation of SAP Hybris, a remarkable number of fans could be reached. 16 percent increase in revenue per order, 36 percent more via mobile devices, and an 80 percent more from new visitors. Personal contact via social media should not be missing. FC Bayern Munich reaches over 72 million fans via posts, tweets, and videos on all the popular channels.
But how much personalised information does the classic fan get? When does the sport itself move too far into the background? The clubs have to ask these questions. Once the fan has answered this question, it may be too late.
Less is more!
The German football record champion has over 650 million fans worldwide. An incredible amount of data can be generated here. To cope with this number, FC Bayern also relies on the SAP's knowledge, the world's largest software provider. The system structure was streamlined to 2 systems, down from 52, simplifying the IT landscape. SAP systems must respond to up to 900,000 interactions per hour.
Stadium management 2.0
75,000 fans, 11,000 cars and 350 buses need to be intelligently channelled through and around the Allianz Arena on match day. To optimally organise the flow of traffic, a dedicated app has been developed that helps employees identify bottlenecks or even avoid them before they occur. Waiting times at a Bratwurst stand or management at departure can be optimised by an efficient use of funds and thus positively improve a fan's match day experience.
FC Bayern HackDays
In the future, there should be new possibilities for the use of intelligent software. This requires creative ideas. FC Bayern mobilised over 220 digital natives for its own hackathon. Six sponsors, including SAP, spent four days searching for new technical solutions for fans and the club. The app "Generation Z" won, which serves as a way to earn a discount for your next purchase through sporting competitions or by fan interactions such as the cheering for the players on the video wall in Allianz Arena, making match day even more exciting. How seriously FC Bayern takes these "HackDays" can be seen at the award ceremony: Karl-Heinz Rummenigge, Giovane Elber, Jérôme Boateng and Sven Ulreich were among all the guests here.
Is modern software shooting goals now?
So the saying goes:
» "All theories are grey areas – What really counts is what happens out on the field" Alfred Preißler «
Of course, modern processing and evaluation of data doesn't necessarily score goals. Football games will still be decided on the field in the future, not on a tablet. But efficient preparation saves time and players can concentrate on the essentials: Man against man on the field.
Challenges for marketing, sales, and IT
Do you want to transform your business like FC Bayern did?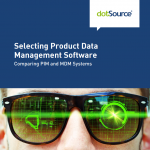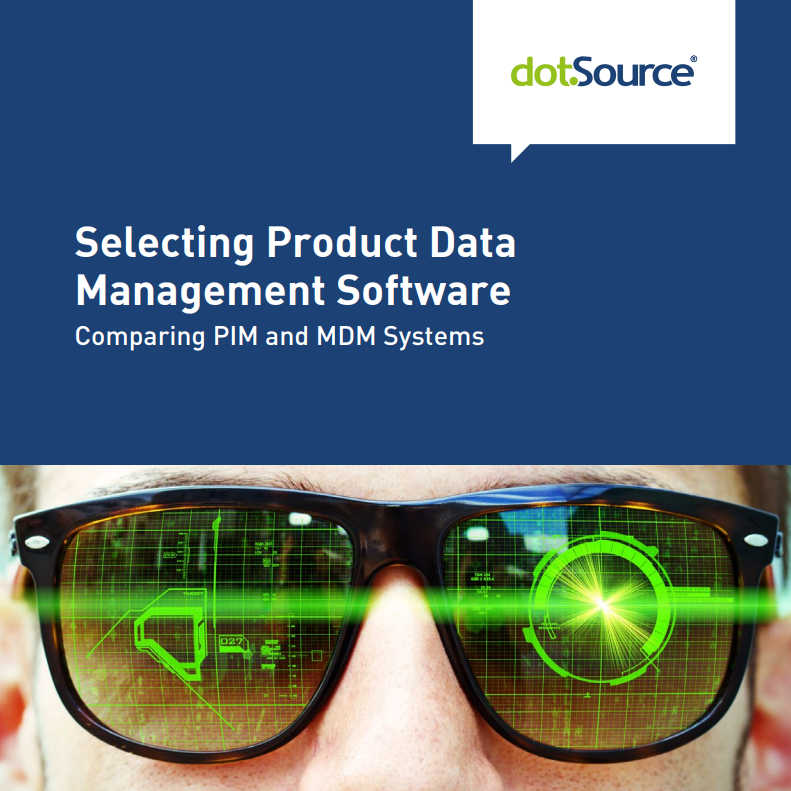 In our updated whitepaper »Digital Transformation« we'll give you tips and guidelines for a successful implementation of the digital transformation. In addition to change management and agile methods, we show how IT, sales, services, and marketing must work together and think in interdisciplinary ways to improve the customer experience. Download our latest updated white paper for free!