One gown, one objective: to look gorgeous and sophisticated. The choices are clear to achieve that: one expensive perfume, a glamorous trendy dress and a stunning hairstyle. Five years later, the focus has changed drastically.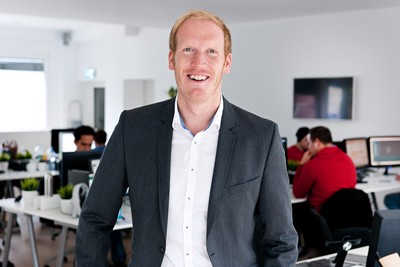 One gown, one mission: to be loyal to her own way of life. She orders a bio perfume online, goes to a brick and mortar store to try dresses and have a nice shopping experience together with her phone and she makes her own hairstyle following the steps described in Pinterest. Customer behaviour is changing and "where" you buy products or services as well as the way you take towards them are making the difference.
In a recent interview, Johannes Altmann, founder and CEO in Shoplupe GmbH, has shared some first approaches, on how the new generation of shoppers has new expectations and puts the focus on ways of living instead of the product itself. He will host a session on this topic at our Handelskraft Conference 2016, so you can get the whole insights on Thursday, February 18.
What do you mean exactly with the sentence "You are, where you buy"?
Nowadays it's hardly possible to show your status through a certain product. In companies, both the trainee and the CEO possess an iPhone. They both wear the same North Face jacket and use a Lenovo notebook. So these days it's the "where" that makes the main difference – where did you buy this product. One of them uses idealo for his research and the other one knows the right shop that matches and underpins his image. It's important to be aware that shopping and possessing are social phenomena. Every product has its own story which is often worth more than the product itself. Socks from Jungfeld, eroticism at Amorelie, fragrances from Flaconi, television on Netflix, sports at Keller-Sports and so on. Retailers become brands and underpin their customers' status.
How is the consumer behavior changing?
The customers' behaviour is currently changing drastically. The present understanding of consumption is primarily changed by the influence of the generation Y. Possession has become less important, that's why products are becoming less suitable as status symbols. It's all about leisure, ways of life, and about living a certain lifestyle. For this you need everyday products, which are replaceable and cheap. Then there are products characterized by a certain way of life, such as vegan food or sustainable products. This segment contains those products that are worth a lot to me. So I don't simply shop for them but rather buy them consciously. This is one reason why flagships stores work so well in cities. They don't just sell goods but also underpin the consumer's image – an aim that shops can and must also achieve.
Could you give us an overview about the session for the Handelskraft 2016?
How can you become a shop that users love? In our elaborate etailbrand excellence model we will pass through the 15 grades that are relevant for online retailers.
How can the companies adapt to the new consumer behavior?
Over the past 10 years, brick and mortar retail had to realize that unemotional and replaceable selling of goods doesn't work anymore. Online shops offered more advantages and were therefore able to win the customers over. Nowadays you can observe the same phenomenon in the e-commerce industry. The simple listing of products and advertising them on Google and idealo is no model anymore. Awareness is the first step!
From your point of view, what are the main challenges for retailers in 2016?
The consumption behavior is changing significantly and retailers have to realize that the next generation of customers has completely new expectations. It won't become easier because the behavior of customers between Gucci and Aldi is difficult to understand.
We would like to know what are your expectations for the Handelskraft Conference 2016?
My first Handelskraft Conference – I'm curious about this event format.
If you don't want to miss Johannes Altmann's session "Du bist, wo du kaufst!" as well as many other inspirational presentations on topics like "Die Magie der Retouren" by Oliver Dahms, you can book your ticket to the Handelskraft 2016 here!