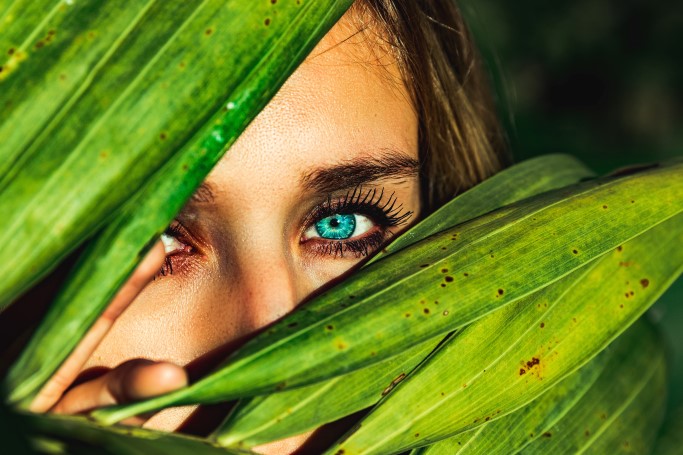 The here and now: We're all busy and always seem to be running short on time. Consumers are looking for any kind of information with their cell phones, and they're looking for an answer in the blink of an eye. Chop-chop! Google quickly recognised this need and has been refining their mobile image search for several months.
Since last week, users looking for pictures are better able to see if the landing page can provide more relevant content related to their query. For this, Google offers image caption filters apart from the image badges, à la Pinterest. The goal is to guide the user to their desired search result even faster than before so that both the optimisation of the metadata and Google image search as a traffic source gain in importance.
In the same way, the demands on visual content in both B2C and B2B are increasing. The challenge is to create high-quality, usable content, and strong visual means so that readers can quickly absorb the information and (in B2B) pass on relevant insights to the purchasing department.
How exactly can merchants and manufacturers use visual content to generate more qualified leads and support the buying process?
Visual content marketing draws customers' attention
Just like attention, trust must not only be won, but also preserved. Infographics, videos, and pictures support text content in social media posts, in search results, or on a website, landing page, or blog. In addition to title and section overwriting, they can also awaken the reader's curiosity. But not just that: They are also useful in reducing the complexity of certain topics (especially in the B2B area) and ultimately causing an action.
To guarantee interest and engagement, online shop operators should also present the same message in the same way. Consistency triggers a recognition value that fosters trust among consumers.
In addition, the content delivered should be adapted to a target group and business goals. Thus, webmasters are also going to have to encourage website visitors to make a purchase. The main focus is on:
Readability: The messages should be easy to read on different devices. The content must be optimised for mobile use.
Clarity: What, who and how must be visible and understandable at a glance. Simple words, short sentences, and strong visuals.
Accessibility: Access to content must be as intuitive as possible. In particular, when conveying information, presentation in the form of infographics, or video instructions can be helpful.
4 visual content marketing trends for B2B marketers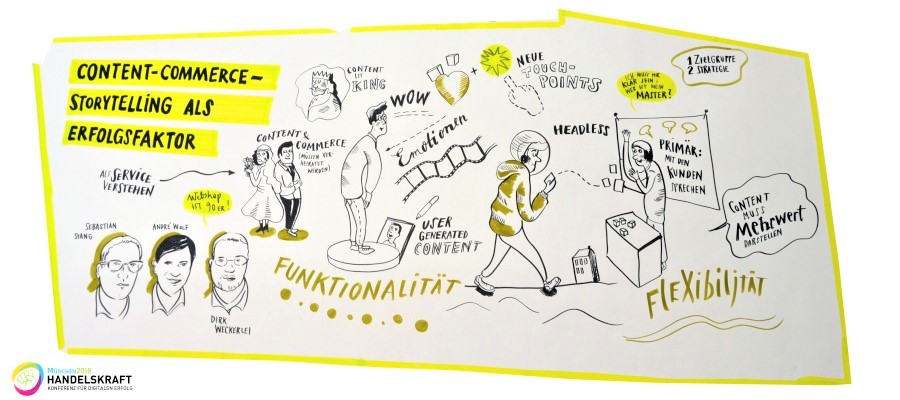 Infographics are one of the most popular formats in B2B: With insights, data, and graphic elements such as tables or symbols, complex topics are packed into crisp, high-density stories. Infographics make even difficult topics easy to understand.
To stand out from the competition with your own infographics, strong sales strategies such as content partnerships and paid advertising may be necessary. The popularity of the infographic among B2B marketers, however, also has had the consequence that the format is getting boring.
But what innovative formats can attract the target group instead?
Videos. Video marketing in various forms remains relevant in 2018. As to not sleep on this development, companies have to think big and different. It's important to publish clips to platforms like LinkedIn and try new formats. With videos, the brand should be brought to life visually and in terms of content: Daily business, takeaways, interviews…
Images are important, but stock photos can blur the brand image and appear impersonal. For your own company and brand, tailored images or premium collections with a limited number of licenses can make a big difference here.
Visual data presentation not only present complex data but also provides the user with new added value with customised filters. Through this interaction, data is made individually usable. Online product configurators are also based on the same principle. As digital consultants these days, especially in B2B, they still have untapped potential.
Stories. Facebook, Instagram and even WhatsApp have introduced tiny visual format. And that brings us back to the here and now, where people want to consume content any time, anywhere. For retailers, manufacturers, and brands, stories could be the perfect complement to a marketing mix to show relevant content in real time. A look behind the scenes of an event, the look at some employees at their workplace, and authentic insights into the corporate culture – Stories allow an uncomplicated, fast, and last, but not least, favourable access to the target group.
Make content memorable and purchasable
60 percent of all buyers are inspired by high-quality content around brands and products and make their purchase decision based on successful branding. Along this journey, the power of visual, attractive, simple, and interactive content is the key to success. Thanks to visual content marketing, customers can find what they are looking for faster, and, on top of that, boost sales.
Our 5 reading tips of the week
Verbesserung in der Google Bildersuche: Suchergebnisse zeigen jetzt mehr Informationen [Google Watch Blog]
Best-Practice-Beispiele für visuelle Kommunikation [Basic Thinking]
Visuelles Storytelling: Google bringt AMP Stories heraus [t3n]
Why Instagram Stories Need To Be Part Of Your Marketing Strategy [CMS Wire]
4 concrete ways to use images to build links [Search Engine Land]