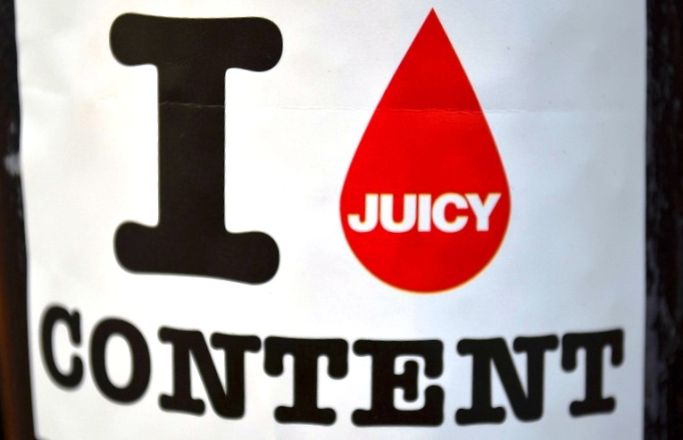 Globally successful brands like Coca Cola and Apple, both belonging to the kings of branding, have understood one thing: you don't need to colour your products pink in order to address women. Their products and brand communication convince everyone because they're simply good.
This motto also applies to content. It may sound paradoxical, but in order to convince women of your products you have think your content more female without it being what might be considered typically female right away. To employ more women in Content Marketing would be a first step; currently only one third of Content Professionals are female.

Men prefer plain facts while women favour stories
If your content is primarily designed to appeal to men you fail to address nearly 50% of internet users. According to research from Suxeedo, the number of women shopping online has increased significantly over the past years. This, however, is barely reflected in the ways companies address their target groups.
So which content exactly is relevant to male and female users? Whereas men prefer plain facts like sports results (71.6 %) and product test results (58.7 %) women enjoy stories and rather consume content like books (71 %), horoscopes (65.1 %), and VIP news (61.7 %).
Female content also appeals to men
You don't have to decide between either male or female content in order to address one of those target groups. Suxeedo's research also shows that men tend to react positively to female designed content whereas women are often put off by websites optimised for male users.
Which measures can be taken in order to produce content that also convinces women? Suxeedo names three main criteria: storytelling, visual components, and interaction. If you manage to convince women of buying your products by means of vivid wording, background stories, pictures, and emotions, you will also win over men. It's all about more attention to detail and inspiration. After all, well-prepared high-quality content works for any target group.