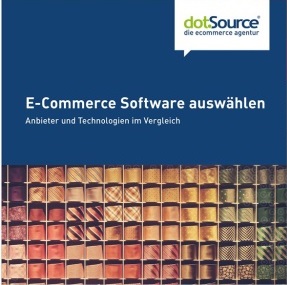 Our white paper "Selecting E-Commerce Software: Providers and Technologies Compared," which first appeared in September 2013 has now been updated.
Naturally, current discussions on shop systems have been included. For weekly updates, we also recommend Roman Zenner's Shoptech-Blog
What's new?
Entry solutions (1&1, shopify, WOOCommerce, Rakuten) are introduced, as well as middle segment solutions (Shopware, xt:Commerce, Oxid, Magento CE)
All profiles and ratings for enterprise system providers have been updated
We have also arranged all the most important mid-sized and enterprise e-commerce systems (incl. DACH perspectives) in a matrix: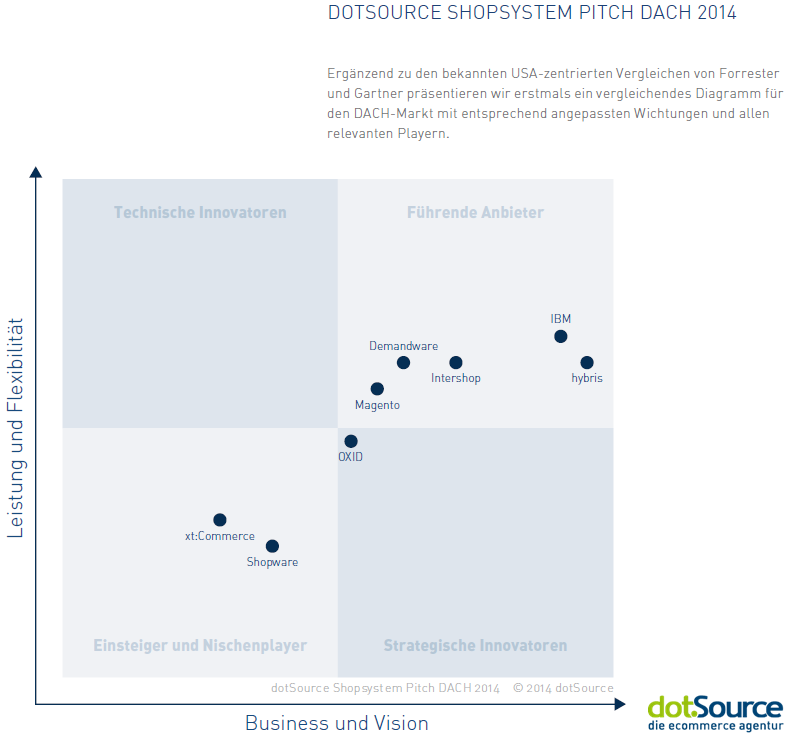 The overview of enterprise system providers Demandware, hybris, IBM WebSphere Commerce, Intershop, and Magento EE is also updated. These are compared against 25 critiques at the end of the whitepaper.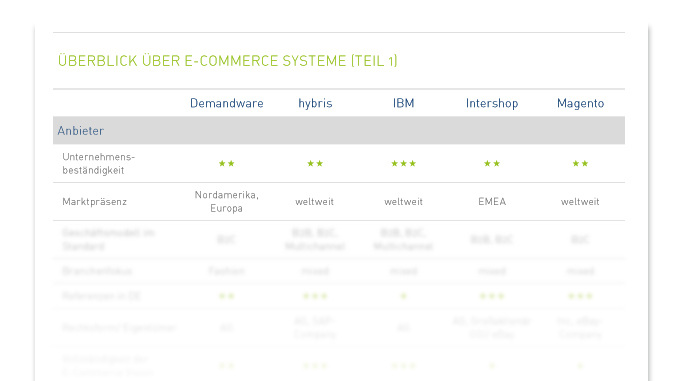 The white paper can be ordered for free on our homepage. Merchants and manufacturers from the areas of fashion, publishing, shipping trade, and B2B are welcome to download it here free of charge.