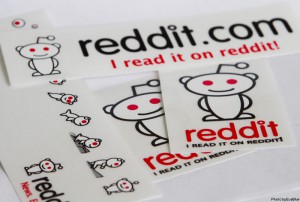 The birth place of viral campaigns or the front page of the internet – this is how Reddit is often labelled. The platform is a mixture of forum and social network. Users can put together their own personal newsfeed and receive information and links or pictures, for instance from the marketing world, via so-called subreddits. Reddit may still be struggling with monetisation for their idea, but marketers can already make use of this service for their own interests.

The front page of the internet
Digital natives will still be able to remember the platform 4chan: an image board on which the first memes were created. Reddit have saved themselves this step and thought through the 4chan idea further: users share text posts, links, or images on the platform. Posts can achieve surprising attention via a voting system. Sites, such as heftig.co or Buzzfeed often use Reddit posts for their own articles. Things which become known on Reddit have viral effects.
How do you use Reddit?
The service has a very large reach with over 5.5 milliard page views per month. This can for instance, be used for classic advert advertising: you select the best fitting subreddit and display target group tailored advertising there. However, it is Reddit's use as a source of information for viral sites, such as Buzzfeed, which is more interesting. You may not be able to plan what "goes viral" and what doesn't, but Reddit is the perfect starting point for a viral marketing campaign. The video should be posted in the fitting subreddit in this case as well.
The first step is also the hardest
Reddit is certainly a useful platform, but clarity is something else entirely. However, once you've gotten through the start of the network's learning curve and have started to regularly take part in discussions in the right subreddits, your own posts will be re-posted and noted more often because of your higher reputation. Reddit will try to promote their own monetisation in the future, which is interesting for marketers. The service is currently testing a locally adjusted front page, which will display individualised content on the basis of the IP address.