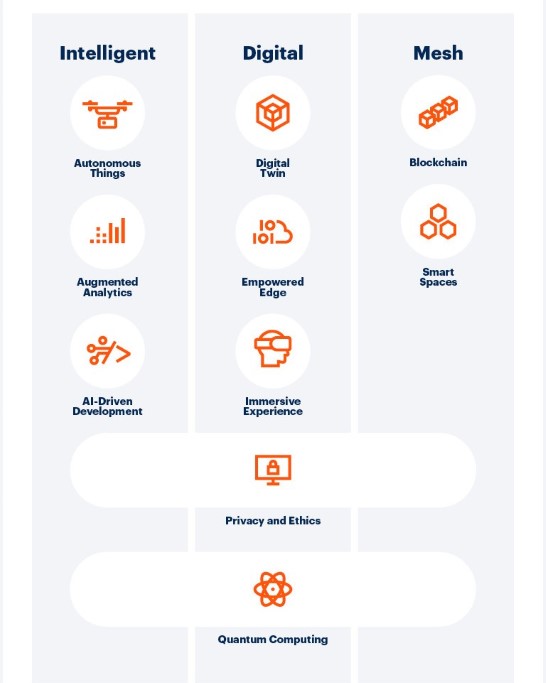 A new year is a chance to conquer new horizons, tackle new business ideas and implement them, and advance innovations. To fulfill these intentions, it's imperative to know the latest advances and master the technologies behind them.
For this reason, we 've already published a series of articles on Handelskraft. Here we give you a complete overview of the most important trends for 2019: AI, marketing, commerce, SEO and social media, and digital platforms.
Technology determines all areas of a digital economy and society, including trends. That's why we're highlighting Gartner's strategic tech trends for 2019. The companies that succeed in bringing these into their business processes will be at the top and stand out from the competition.