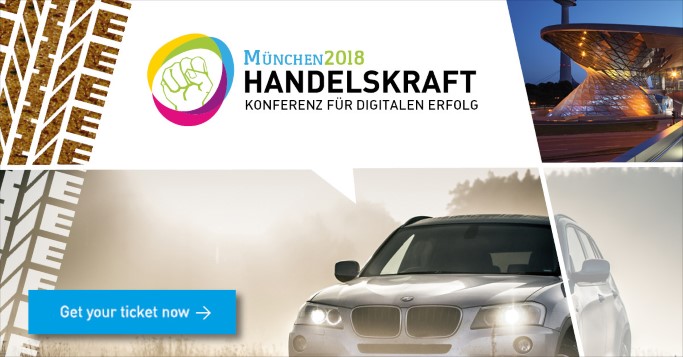 The future of business is undoubtedly digital. At the Handelskraft Conference on the 20th of February 2018 in Munich, we want to mobilise retail, talk about real business and tell real stories about the digital reality and its challenges – with trends, best practices and new impulses.

Retailers and manufacturers must break new ground to assert themselves against the competition in the market: Business models must be adapted, strategies rethought, and technical platforms developed further.

No digital project has to follow a straight and narrow path – most of them are more reminiscent of an adventurous off-road track. In order to reach the checkpoints, you need the right equipment and knowledge. This is what we want to offer our participants at the Handelskraft Conference.

Furthermore, live simultaneous English translation will be available for our international guests for the first time!