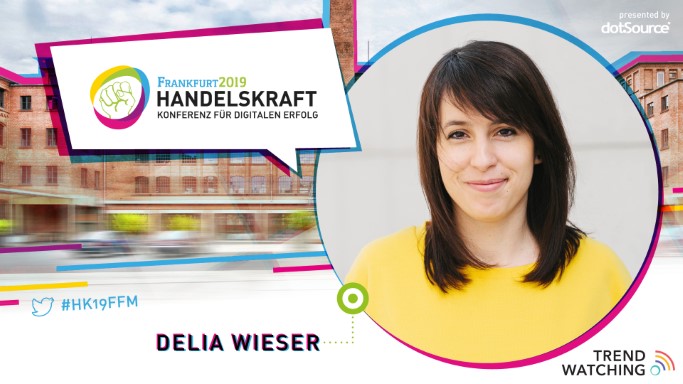 At the beginning of the year, trends are a recurring theme. But what are trends and where do they come from? How can we recognise them and what are they good for? Trends open up business opportunities, but in order to benefit from them, you need to go deeper, observe attitudes, opinions, and habits and understand changes. This is the only way dealers, manufacturers and brands can deliver what consumers want, even before they know it.
Delia Wieser (formerly Dumitrescu), the co-author of the book Trend-Driven Innovation, explains in her exciting opening keynote speech at Handelskraft Conference 2019, how companies are coming from the many trends to business-specific innovation.
In order to bridge the time until the conference without having to forego trend input, today interviewer Wiesle, lead architect at TrendWatching, used exclusive use cases to reveal exclusively what lies behind the megatrends and how to use them to create their own digital business strengthens.