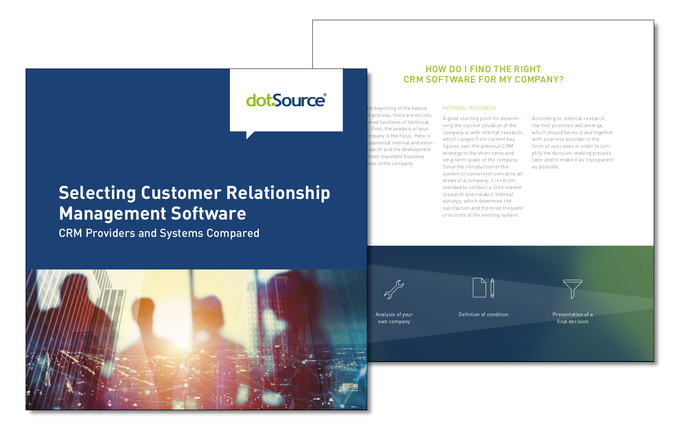 At a time when the availability of products and services has become a standard across countless providers through digital channels, customer loyalty is increasingly becoming a privilege for both retailers and manufacturers. A strong relationship with the customer is the key to long-term business success.
So how does customer loyalty lead to success? Targeted customer orientation based on the principle of personalisation can systematically cultivate customer relationships. The documentation, administration, and profitable preparation of the necessary data, however, requires the sophisticated technological support of a CRM solution suitable for the company.
In our new white paper, "Selecting Customer Relationship Management Software" we'll provide an overview of the basic characteristics of customer relationship management, a guide to system evaluation, and a detailed overview of system vendors on the market. For examples, solutions from companies like Sugar CRM should be considered for small and medium-sized companies, SAP for medium and large companies, and Salesforce for any company, regardless of size.