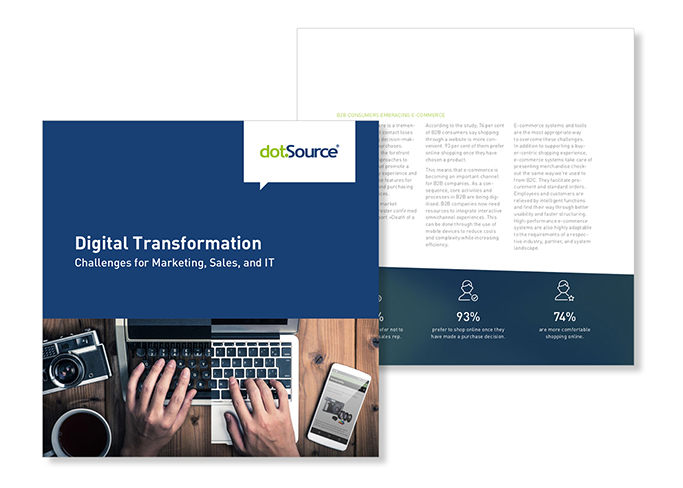 15 terabytes of mobile video traffic is generated and US$20,928 is sent over PayPal worldwide in 10 seconds. Our lives are rapidly being digitised.
Cutting-edge technology (like smart thermostats, virtual assistants, and personalised services) are available to consumers. This results in new and increasing customer expectations that companies must meet in the context of digital transformation.
The processes and roles in digital commerce should change to respond to these new circumstances. Not only is a new mentality needed, but new positions and methods as well. They need a great ability to change as well as agility and team spirit to achieve business success in the digital era.
In our updated white paper »Digital Transformation Challenges for Marketing, Sales, and IT« we provide a comprehensive and pragmatic overview of the current state of digitisation. Then we show which success factors of digital transformation companies should use to win the digital race.