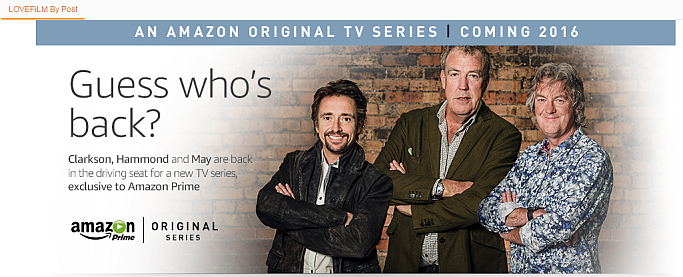 The automobile show TopGear is the BBC 's most successful production and will cease, after 13 years in its current form. TopGear itself has been around since the seventies, moderated by Jeremy Clarkson. He is exactly the reason for the BBC dropping the show. His politically incorrect statements and a certain penchant for violence have finally become too much for the producers.
Soon after TopGear was dropped in March, Clarkson announced that this doesn't mean the end of the show, that we'd be seeing it on Netflix or somewhere else soon. It was clear what direction things would take – not only broadcasters, but new kinds of media producers were obviously interested. The fact that classic broadcasters have competition from the internet is nothing new – since youtube at the latest.
Shortly after, Amazon announced that they would continue the humorous automobile show on their own platform.
Which raises the moral question.