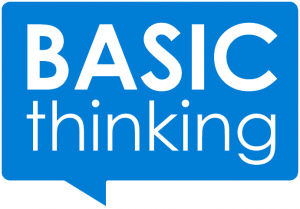 "That was it for BASIC Thinking!" "Again! (the oldies will remember)" has been called through the media in the past weeks. Now the auction, a bit strangely run by hood.de, has ended with a surprise: internet entrepreneur and investor Tim Schumacher gave the blog back to its previous publishers, after his winning bid of €27,223.
In a blog article, the publishers let us know how they are planning on using their second (the third for the blog): mobile design, fewer articles, which are supposed to be better quality for it. Instead of banner advertising, paid articles are supposed to cover refinancing. In the future, Editor in Chief Tobias Gillen will also take on the role of CEO and run the blog as a business. The only thing which stays the same is the writing team editorial team.
But will that be enough to lead the blog – once a cult under Robert Basic – to its old strengths?