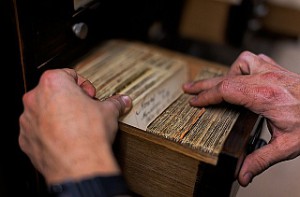 The Baymard Institute took on the topic of online shops and identified twelve typical search requests. In addition to this analysis, the study revealed a gloomy state of affairs – even under the top 50 online shops in the USA, standard search requests are not performing satisfactorily. Specifically, this means that:

85 percent of shops can't deal with extra attributes, such as "cheap" or "high-end"
70 percent only deliver results for terms used on the site, redundant terms, such as "cellular phone" v. "mobile" are not taken into account
60 percent don't support symbols (" v. inch) or abbreviations
60 percent don't support thematic searches, such as "spring fashion"
22 percent don't allow for searches for different colours, even when the product is available in multiple colours
18 percent don't tolerate even the smallest typo
16 percent of shops don't support searches for product name, even when it is included on the product details page
It would be interesting to see if the situation in German online shops looks any better. At any rate, no one should be surprised when customers prefer to search (and buy) via Amazon and Google.