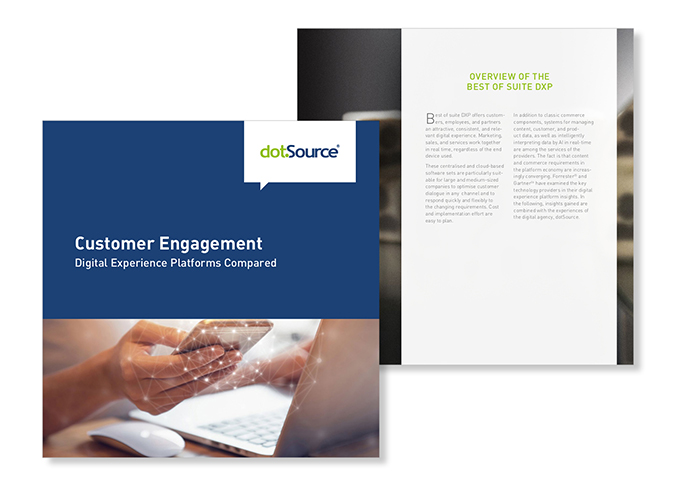 Nowadays anyone can connect to anything and everyone through the Internet and exchange with different technology. Technological efficiency is often the key to success in these connections between people, but also between people and product or people and services.
82 per cent of marketers believe that they know how their clients want to interact with their business. The problem: Almost a quarter of all clients disagree with this statement.
In times when purchasing and sourcing have become commonplace across all touchpoints, it poses a major challenge for brands to provide their customers with meaningful information across all channels along the entire customer journey as well beyond to accompany. The tricky thing to remember: Customer engagement. But how can we create the most consistent, contextual and relevant customer experiences possible?
This is precisely where digital experience platforms come into play. Success stories such as Facebook, Spotify, or Zalando show that digital platforms are a meeting place between all stakeholders (customers, partners, employees) to generate exponential growth and high value.