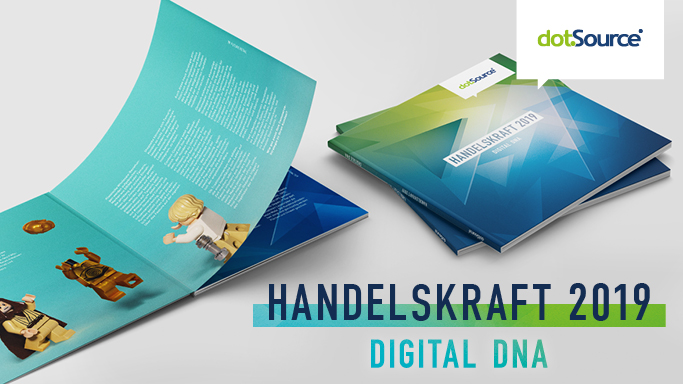 Twelve years ago Handelskraft saw the light of the virtual world as a blog. Since then we have been reporting day by day on topics and trends of the digital revolution. And six years ago we published our first trend book: Handelskraft 2013 »Trends, strategies and potential in everywhere commerce«.
Old but gold, because going through it, you realise how long so many trends actually last. In 2019, and more than ever before, it's all about theory becoming a real-life success and how to turn trends into innovations.
To do this, companies need to write their own digital code, because »Digital DNA« is what they need to survive in a highly competitive online business. It's their evolutionary
advantage in the digital age and our title for this year's trend book: Handelskraft 2019.