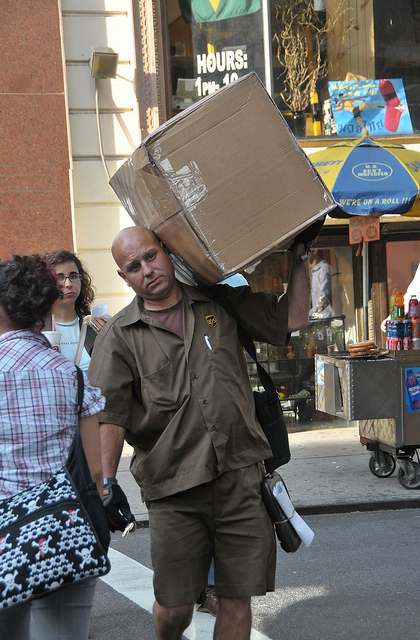 Many people like to do their shopping online because it offers the possibility to access millions of products and services from everywhere anytime they want. However for most people online shopping still includes two critical issues:
73% of online shoppers noted unconditional free shipping as "critical" to a purchase.
93% of online buyers are encouraged to buy more products if free shipping is included
Returning items scenario:
if returns were free,2 out of 3 shoppers would buy more online.
92% will shop again at a store that offers easy returns, according to a survey published byTrueship.
Speaking of easy returns, why do customers return items?
According to the mentioned survey, the top 4 reason for returning an item are:
Error from the merchant
Wrong item was shipped.
Difference in appearance.
Damaged item received.
This shows that in most cases the retailers themselves are responsible for high return rates , which also means that web shops have enough margin to fix these problems and improve the experience of every customer when they need to return their purchases.
The importance of a good return policy
A return policy focused on customer needs matters, indeed. If a web shop is responsible, to greater or lesser degree, for the majority of the returns, it is clear that retailers should get in motion and offer a fast, cheap and flexible return policy. This may also have a positive effect on conversion rates as well as on customer loyalty.
International overview
What do customers and retailers from the main international markets think about returns? Here's a brief overview:
GERMANY:

36.1% of German online merchants selling fashion and accessories stated the rate of returns was at 20 percent or higher in 2014.
The following statistics have been taken from a global study conducted by Comscore and presented by UPS:
BRAZIL:

Over a third (38%) of online shoppers in Brazil are willing to wait 11 days or more for their international orders in order to qualify for free shipping.

ASIA:

Asian shoppers the least patient with 27% expecting same-day delivery and 48% expecting next-day shipping to be offered by retailers, the highest of any market.

US:

83% of American online shoppers are willing to wait an additional 2 days for delivery if shipping is free, and 68% said free returns shipping is needed to complete a sale.

MEXICO:

Only 35% of Mexican online shoppers have returned an online purchase, the least of any market.
This shows that all across countries returning items free of charge as well as same-day delivery are successful ideas to improve the service offered when it is necessary to return an item. However there are many other actions you can take into account depending on multiple factors. The background is wide and there is much room for improvement.
If you would like to go in depth on this growing issue, please, book your ticket to our Handelskraft 2016 here. At our conference, besides other attractive topics, Oliver Dahms, from DAHMS solutions GmbH, will talk about efficient returns management in his workshop 'Magic of returns'. Don't miss it out!