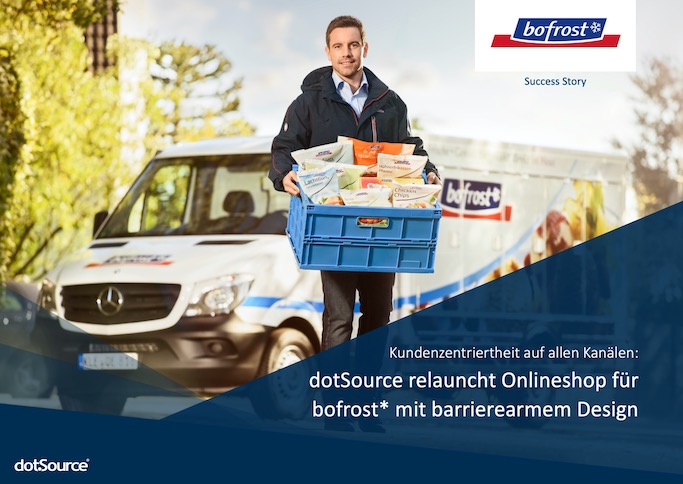 It does not happen all that often these days that the doorbell rings. No one comes around spontaneously anymore, and anyone doing so would make himself liable to prosecution – or at least look suspicious: the coronavirus (COVID-19) has a tight grip on the world. Habits are changing: we buy more toilet paper and less clothes. Those who can, work from home, not from the office. We eat home-cooked food instead of eating in the bistro of our choice.
Or we opt for ready-made meals. They can even be healthy and delicious, and this allows us to tell success stories from the business world, even in times of the coronavirus. One of these stories is about bofrost*, Europe's largest direct distributor of frozen foods, whose business is currently booming.
Find out in our »dotSource Relaunches bofrost* Online Shop with Inclusive Design« success story what this has to do with dotSource and why particularly older people and people with impairments benefit from new technologies during the Corona crisis.