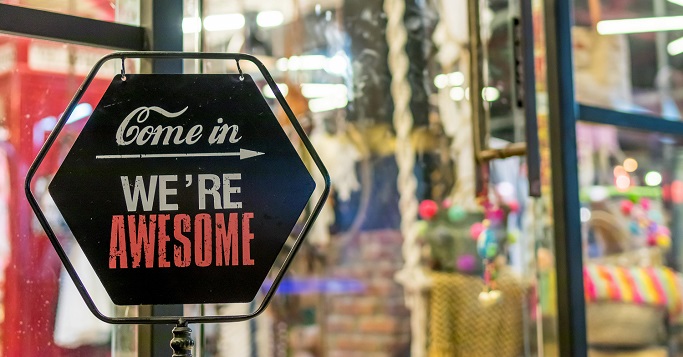 Waiting in line to pay at checkout with cash or a card for a product that you don't know if it's the latest, best, and greatest? These are not good conditions for a modern customer experience. Unfortunately, customer-unfriendly experiences in stationary retail are still a reality. No wonder that consumers prefer to use the simple and fast version of e-commerce in many areas. There is no queue, no cash. Product suggestions are personalised and although the service is usually not personal, at least a chatbot has mastered manners. It's about time that the offline retail to pull itself together and focus on its former core competence: Service!
Don't reinvent the wheel
Why aren't in the stores in your local shopping center learning and being inspired from online commerce? Because digitalisation does not necessarily mean the end of stationary retail, but it can be an opportunity to meet the needs and wishes of customers across channels. The future is »walk-in online shops«.
Lively production instead of boring sales
Click and collect has already been established in many stores. Selected at home and ordered online, the products can then be picked up locally in a store. The goods can also be viewed in the shop and possibly tried on — and what you do not want, can be sent back right through the store. This saves on shipping costs and offers additional service for the customer. For the company, there is also an added value, because once the customer has been lured into the store by the package, they may find something that they missed on the screen and buy it right away. But that should not be the end of the song. The goal is a holistic staging of the shopping experiences, so that customers stay longer in the shop and after their visit can go home not just happy but also satisfied. Here, off-line retail can learn a few things about online commerce — and in New York, an app, NewStore, has already taken on the task of cross-branding the boundaries between offline and online shopping.
Create added value
But not everyone lives in Manhattan, where high heels from drones come through apartment windows. But even in a village in Germany, content commerce works. And what works online can also be implemented offline with digital support, even in these villages. Looking for an example? Photos or even videos of a garment can be placed directly on a shelf. So the customer can see immediately, which length the sweater has or which cut their favourite jeans has — or which flowers grow from the onions, which plant variety is suitable for a garden's soil. In case of doubt, this is also a positive integration performance for customers who are not yet fluent in German and who are better at finding their way around product images than over text with a technical background. Or why is offline not worked with more simple but clearly recognisable icons that are even known by seniors? Freshly arrived goods receive a new symbol, organic products receive typical leaf icons, and shoe sizes available in the warehouse are also displayed visually.
Start digitising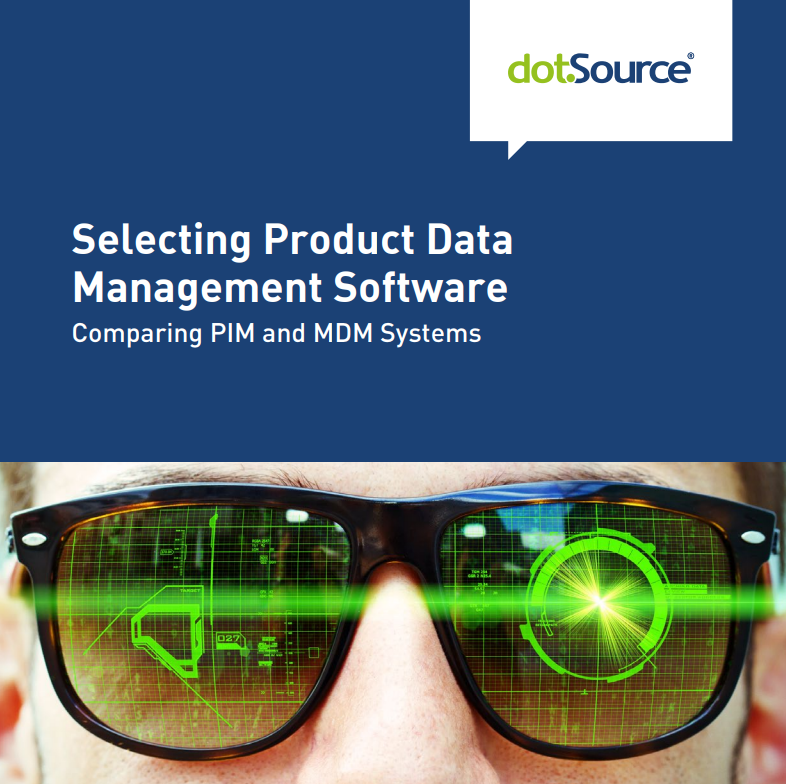 Our white paper »Selecting Product Management Software« is now available for free to download.
In addition to a detailed look at the vendors on the market, including the brand new dotSource PIM Vendor Matrix, the white paper contains all the information on system evaluation and selection and provides the necessary food for thought before a launch of your digital system.