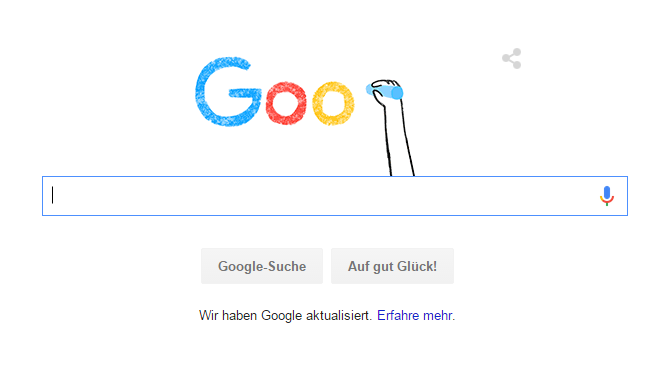 Would Apple sue an apple stall with bitten apples? Possibly. Would Google force a child who had drawn their logo on the street with chalk to wash it away? We don't think so. Google is known as the brand which doesn't take itself too seriously.
Other companies have pages of guidelines which define the brand, and especially how the logo, is to be used. If modification within these bounds is even possible, they are made available as the "authorised version".
Instead, Google reinvents the brand in Google Doodle almost every day and has once again achieved continuity this way. Google is everywhere and can do everything.



But the Google Doodle has now changed again. A video shows an intro to the new logo.
They're saying bye bye to slim Serif fonts and hallo to new elements, like dots and the G. We're waiting for more letters to be designed.
The only question which bothers me, is if the similarity of the new G to the standby symbol is really coincidence 😉