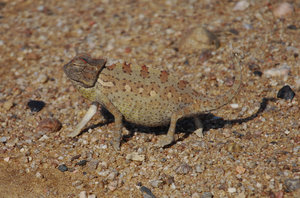 Native advertising was one of the trends on the dmexco. This advertising hides content which was written for the sponsors and is not recognisable right away. It sounds like the golden goose of the marketing industry: ads which are non-intrusive and remain untouched by adblockers.




Down with the evil adblockers!
Through adblockers, banners and other advertisements on webpages are simply not displayed. Millions slip through the fingers of the advertising industry. A simple answer to this browser extension could be native advertising. Articles are sponsored by companies, organisations or movements. In this case, the contents is not directly promotive and the product is often not even named. This happens, for example, with built in videos or links to social media channels. Adblockers are powerless against this kind of advertising and the ads turn up again in news-feeds on Facebook, Twitter or Google+. Is this is future of internet advertising?
Morally questionable advertising
Native advertising is effective, but raises some moral questions: Does it still have anything to do with journalism when the content of an article is no longer critical, but bought? Comedian John Oliver hits the nail on the head when it comes to the critique of surreptitious advertising
"We camouflage your ads!" – surreptitious advertising with a difference. Native advertising is an efficient, but highly questionable reaction to the increasing use of adblockers. Buzzfeedexemplifies how a portal, completely geared to native advertising can work. The quality of the journalism however, leaves a lot to be desired.