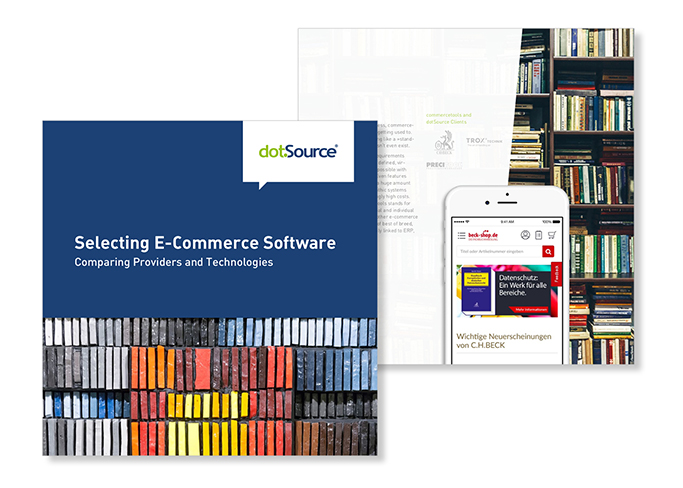 As for e-commerce in 2019, there are two important pieces of news: Good and bad. First, the good news. E-commerce is growing and growing, it is and remains one of the strongest growth markets in the DACH region's economy. From 6.4 billion euros in 2005 to 35.6 billion euros in 2014 and 53.4 billion euros in 2018.
But with or without growth, online commerce is also a competitive market, especially in B2C, but also increasingly in B2B. What to do to maintain competitiveness or even become a pioneer? One of the most important success factors is selecting and implementing a tailor-made e-commerce system. But which e-commerce software suits whom? And what developments are there?
The answers lie in our updated white paper »Selecting E-Commerce Software – Comparing Providers and Technologies«.
Not only do we describe the leading providers for different sizes of companies from start-ups to Enterprises but we also explain why online stores are evolving towards e-commerce functions as part of a DXP and how technologies such as Framework or SaaS differ.