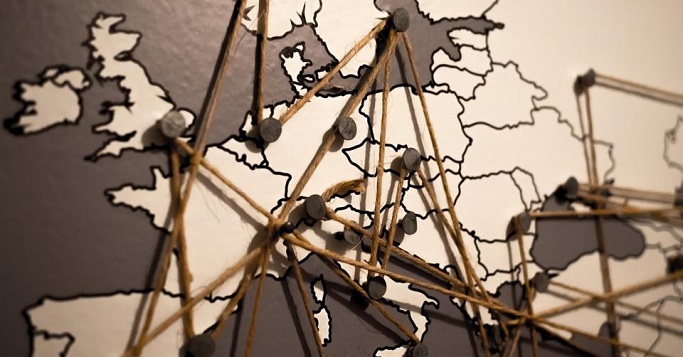 »Made in Germany« doesn't have the ring it used to a few years back. Manipulated cars, strange data protection laws, and a lack of innovation in federal departments and companies brought the German IT industry behind. But the perceived superiority of China and America is not inviolable. Together with Europe, we've got to rely on our strengths and make the »Made in Europe« label attractive. And above all that requires one thing: new confidence.
Data Security Made in Europe
The General Data Protection Regulation (GDPR) of the European Union, which came into force last year, made a lot of people shake their heads. Citizens now have more resources available than they used to, to find out what data companies store about them and can have them deleted.
The law didn't really impact the big guys, who with little effort implemented a GDPR-solution into their system, but rather small medical practices or medium-sized companies, which now have to deal with even more bureaucracy.
And users? They can now (with considerable effort) understand to some extent, what is going on with their data. There's no global general databank.
This previous GDPR solution is anything but smart and future-proof. It needs to bring together ideas and rules that combine privacy and innovation to help consumers feel safe when using digital products, as well as to ensure legal certainty in the handling of personal data without becoming too bureaucratic.
Artificial Intelligence Made in Europe
With 20 billion euros to last through 2020, the EU wants to invest together with the private industry in the most revolutionary technology of our time: Artificial Intelligence. It should relieve us of annoying work in the coming years and make our lives more efficient.
Unlike previous Artificial Intelligence, European intelligence is content with small data instead of big data. This could be a much-needed competitive advantage to counter the overseas and Asian developments so far. Here, the clever algorithms need dozens of data mountains. With less personal information and more security, the confidence of Europeans in Artificial Intelligence could rise and win the hearts of consumers.
Log-In Made in Europe
The German platforms Verimi and netID make the first right steps to a Google– or Facebook-independent solution. But the current user numbers aren't going through the roof just yet. It takes more than one national initiative to promptly reach a critical mass of users that can match the market power of American and Asian giants. An alliance of many large, established companies from all over Europe could significantly increase the number of users and increase awareness.
Social Media Made in Europe
Despite the huge scandal surrounding data sharing with Cambridge Analytica, Mark Zuckerberg and Facebook continue to churn out impressive numbers. Little enlightenment and many questions were left in the aftermath. What exactly happens with our data?
In Europe, scepticism towards the closed social network is slowly growing, which is also reflected in the number of users. Wouldn't this be the perfect time for an open network with smart data protection Made in Europe? The international team at openbook based in the Netherlands is trying to do just that.
Arousing interest
Businesses need to clearly communicate the benefits of European products so that potential customers learn of its added value. Especially in the areas of data security and quality, an important competitive advantage can arise. Here, we Europeans set our priorities and companies need to take advantage of it. Large-scale emotional advertising campaigns with the goal of education could be an efficient means of customer re-acquisition. The next data scandal of an Internet giant is certainly just a short time away, and then at this moment is when new platforms have to strike and take their chance.
Interested in even more trends?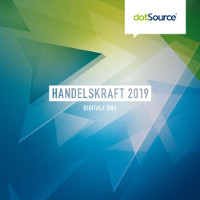 In the new trend book Handelskraft 2019 »Digital DNA« we show how digital customer relationships, artificial intelligence (AI), and new work are shaping the future of digital transformation.
In addition to trends and industry insights, our trend book, exclusive to retailers, manufacturers, and publishers provides up-to-date facts and figures for brands in the digital age.
Request the download link and receive it on release day, now, for free!