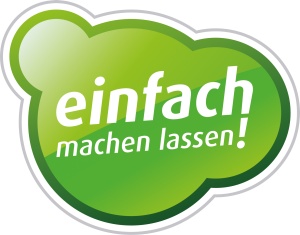 On site service is one of the last true advantages of stationary trade. Not for much longer, if the founders of Einfach-machen-lassen.de have anything to do with it. The young German company from Rostock have made it their aim to close the service gap in online trade by allowing services to be booked with the product in the online store for a fixed price.

The services range from setting up a PC and accessories, through to data recovery, and mounting a new TV. The services especially appeals to older, single or less tech savvy people.
» »Our motto is: less abandonment, more service.«
Alexander Keck, CEO «
They have already found an important cooperation partner in Cyberport, who offers in shop service packages. The jobs are contracted out to over 500 local service partners across Germany, who are selected by »Einfach-machen-lassen« and trained in customer service. This is supposed to make sure that the service is of the same quality everywhere and leaves a positive impression.
Time will tell if this concept will prove itself. With their mission "service everywhere", the company is certainly moving into territory which Amazon will not be able to encroach upon any time soon.