Nowadays, when people need answers they often do not read books or ask their relatives, they just go straight away to google it. No matter the question you drop, the search engine always gives you some feedback and consequently people are more happy and convinced.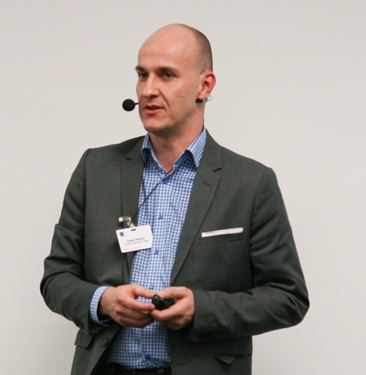 Because of the strong competition, the same scenario has also transferred to online shops. An on-site search solution is gaining importance not only to stand out the crowd but also to address the need to give instantaneously answers to the customers; especially when they do not know exactly which product they are looking for and just have a vague idea.
That is how a quality on-site search can be the passport to obtain a purchase and to gain a satisfied customer. This solution can guide the customer to the right product and help finally to choose the most suitable product and value for money in the blink of an eye: name, photo, amount of available items, price and color options. Quick inspiration, selection and order placed.

In an interview with Handelskraft, Daniel Planert, Partner Manager at FACT-Finder®, explains what intelligent search functions should provide in order to meet customer requirements and how retailers can use on-site search to stand out from the competition. Daniel Planert will host a session on this topic at the Handelskraft Conference 2016 on February 18
What do shops need to focus on to provide demanding customers with a most convenient experience?
First of all online retailers should make sure that their customers receive relevant search results even if they – for example due to typos – type in another search term than the one recorded in the product data. Error- tolerant search should belong to every shop's standard equipment – especially in mobile shops where typos occur even more often.
It is also important that the search delivers good results even for incorrect long tail terms such as "notbook samung 17 inch". In most cases customers who enter specific search queries also have a specific desire to buy. Getting inspired before actually buying something and browsing the online range is particularly popular in sectors like fashion and DIY. Retailers should meet this customer demand by making content like advice articles or videos easy to find, by building appealing topic and brand pages, and by showing suitable product recommendations.
Why should shops invest in on-site search in times of Google Shopping and the Amazon-Marketplace?
Because it drives sales. In December 2015 FACT-Finder carried out a survey with more than 400 retailers – to 48 percent of them marketplaces are only an extra sales channel in addition to their own online shops. That's also why shops invest much in SEM in order to drive as many visitors as possible to their shops. However, investing in traffic generation is pointless when too few visitors can find the right product and leave the shop after a short visit. Therefore a good on-site search is so important. But there are also further reasons:
By analysing search queries retailers are able to detect new trends even before their competitors do and to take appropriate marketing measures. On-site search also helps to display your own USP in the online shop. For example, if a retailer is known for the quality of products, they could show high-quality products with positive reviews right at the top of the search results.
B2B customers are taking the leap to digitalization. How can they benefit from on-site search and what specific challenges do they face?
Every purchaser in a B2B company wants the same comfort as a customer. There is no difference. A professional on-site search delivers suggestions and supports a search for article numbers. On-site search helps saving time, prevents frustration and gains more profit.
In B2B shops personalisation is of major importance: the search solution must be able to deliver different prices depending on the customer concerned as well as the negotiated quantity discount. Guided selling is also essential in B2B. An interactive advisor tool that uses product-related questions to guide purchasers to the right products can save call center costs and reduce returns.
What's 'the next big thing' in on-site search people can expect from FACT-Finder?
Soon, we are going to release the new FACT-Finder version (7.1) with optimized analytics, personalized recommendations, and enhancements in the backend. Our roadmap includes new functionalities as well, including a new core. Be prepared to be amazed.
Could you give us an overview about your session for the Handelskraft 2016?
We are going to explain why search is still important – paramount even – for any online shop. We are going to explain what a good search can do, how it supports online business, and we will show best practices.
We would like to know: What are your expectations for the Handelskraft Conference 2016?
I'm looking forward to getting in touch with customers, prospects, and partners. I am also eager for the promising sessions and for gaining knowledge from speakers and visitors.
Handelskraft Konferenz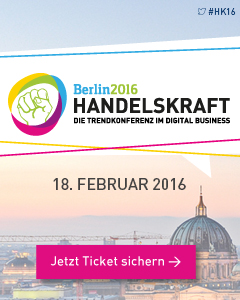 If you don't want to miss Daniel Planert's session "Suche – ein Feld voller Möglichkeiten" as well as many other interesting presentations on topics like "Alles Amazon, oder was? Ideen zum Überleben mit Amazon" by Adrian Hotz and many more industry experts, you can book your ticket to the Handelskraft 2016 here!