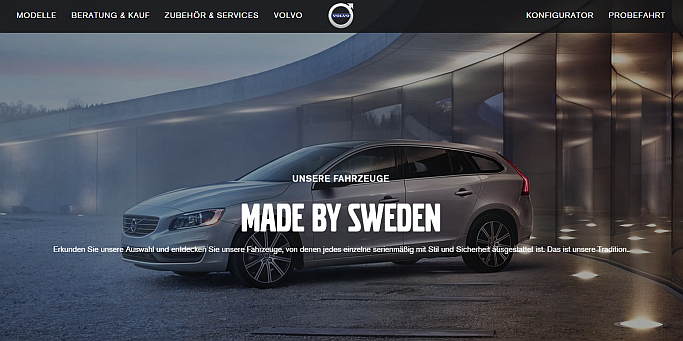 Selling/buying cars online is unusual in more than one way: not only are they an expensive item, but the purchase is also highly emotive. Not really something for online, especially when it comes to new cars? Wrong.
Car manufacturers have been testing what is possible digitally for a long time, for example Mercedes with their"Mercedes Me" portal. Volvo is now taking the most decisive approach and have announced the sale of their entire model palette online from next year onwards.
The test run was the sale of the "First Edition" of the SUV XC90, which was available for purchase exclusively on the internet. The 2000 available vehicles were sold out within 47 hours, 6 percent even via mobile.

Volo's increasingly digital thinking was palpable at the IAA, where they shone through their absence, preferring to invest in a better user experience for their shop and homepage, as well as configuration tools. The aim is clear:
» "Visiting a website has to be as impressive and as much of an experience as visiting a car dealership"

Volvo Head of Marketing Alain Visser «
No a bad idea: according to one survey new car portals like AutoScout24 and mobile.de are already more popular than brand dealers. Customers named the comparison between different brands and low prices as the advantages of the portals.