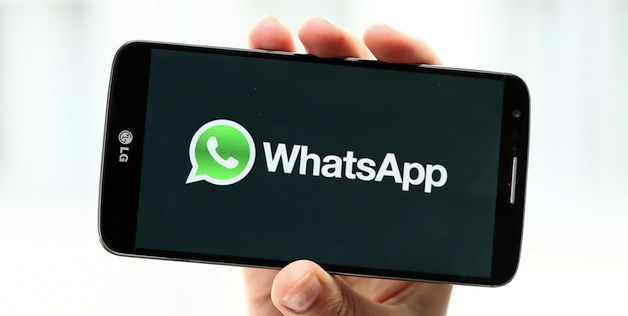 How far has e-commerce  already been? Following its fast path towards digital transformation even now the services and products can be ordered via Messenger or customers can receive advises in any phase of the purchase process via WhatsApp. These are the so-called concierge services.
The startups Magic and GoButler are competing currently for providing several services with the aim of helping customers as quickly and easy as possible. You only need to text and send an SMS with your current desire and location. The rest happens almost by magic: The desire has been met exactly how it has been made.
WeChat – Messenger as a control center of life
The principle – the Messenger as a control center of life – can be found in the experiences selling by WeChat. The Chinese counterpart of WhatsApp is much more than a Messenger. The number of services that are now offered across the Chat functionality is hard to quantify.
The different functions are integrated in separate apps with the aim, as we explained, to centralize the customer's life. For example: WeChat can say what the weather look like, call a taxi, be used as a mobile payment app or add a workshop appointment.
These traditional features have additional services, more unusual in Europe such as paying traffic fines or taxes, booking an appointment for marriage or divorce or applying for citizenship – For any case, WeChat seems to be the first option.
WhatsApp, the Western perspective, still so far
WhatsApp, the Western instant message giant, is still so far from WeChat. However, they are developing new ideas so that they can meet customers' needs in terms of immediacy and personalization. Communication is everything and  instant commerce can be an attractive niche for those shoppers who require or demand a more personal approach from their favorite brands.
In this sense, some companies are starting to dare to experiment with WhatsApp in order to open a news service, a temporary marketing channel or just for personal advice:
The interior design shop Connox enhances their customer services with shopping and interior design advice via WhatsApp.
Zalando is also testing a personal style advice service via WhatsApp, called "Zalon Chat" as a complementary channel of their Curated Shopping Services.
Many customers have very special fashion problems and wish a prompt response. These needs will be met faster with the Zalon chat, said Zalon CEO Ivo Scherkamp recently, who also explained this service is delivered by a network of 150 freelance fashion experts.
Communication and daily life is about real-time. You expect a correct answer immediately. When you are doing your shopping, you miss sometimes the direct interaction with brand's staff.
Big chance for Entrepreneurs
Some small businesses are taking advantage of their closeness with customers to experiment with WhatsApp and promote instant and personalized interactions with their customers.
It is the case of Lada Jewelry, a Spanish entrepreneur business which sells homemade jewellery using precious and semi-precious stones. The sisters María José and Inmaculada Curiel, launched their business 10 months ago originally through Instagram. At the same time, they decided to provide a personalized and direct customer care via WhatsApp, while their website was building up.
Curiel sisters are taking advantage of using WhatsApp, seeing how quickly the number of followers and customers rise up. They pointed out that instant messages give them "the opportunity to offer a broader spectrum of possibilities depending on what the customer is looking for (colour, form…)".
» The real time customer service let us close sales easily, what has favoured to increase customers' loyalty. Since they rely on our criteria and even if the product is sold out we seek a similar one, adapting the style, or even we make a new piece for them, offering, as we said before, a fuller range of alternatives.

María José and Inmaculada Curiel «
Despite they launched the web shop a few weeks ago a big number of customers still prefer to contact them via instant message than via email, looking for a super-personalised service that a web is not able to offer.
Learn to deal with instant commerce
However, WhatsApp also has a dark side which is important to learn how to deal with it because customers contact you at every time: no matter time or day, so it can be exhausting. In this context, Curiel sisters admitted that at medium-long term will prioritise the web shop and the email as the only channels because their brand is gaining more visibility. "We will gain time and comfort and also avoid the "slavery" caused by the high level of interaction of this channel", explained to Handelskraft.
In this sense, instant commerce can represent one of the strongest opportunities to apply technology in a way that makes companies more competitive. The advantage of this channel, especially for small and medium businesses, is the tailored service and the instant feedback, both aspects traditionally related to this kind of businesses, what really enhance the customer's experience and loyalty.
Although it is a way of commerce suitable for every kind of company, the personalization in real time of a wide range of products should be limited so that it can be feasible. Taking this into account, which of your customers can be reached via WhatsApp?
If you would like to go in depth on this growing issue, please, book your ticket to our Handelskraft 2016 here. At our conference, besides other attractive topics, Christian Grötsch, CEO and founder of dotSource, will talk about WhatsApp and Twitter as front-end e-commerce. Don't miss it out!