Strangely, considering the B2B market is decidedly larger than the B2C market, there are comparatively few statistics for B2B e-commerce. Strictly speaking, B2B e-commerce accounts for over 95 percent of the entire e-commerce market volume and generates 870 billion euros turn over. This becomes less surprising, when one realises that B2B generate only one percent of this turnover online.
These are the results of the IFH study B2B E-Commerce Markt in Deutschland 2013, which used statistics from 2012.

Above all, turn over stems from the manufacturing and whole sale sectors, around 50 percent and one third respectively. Automatized data exchange still dominates B2B e-commerce. As in B2C, only four percent of the e-commerce market volume, corresponding to 35 billion euros, is generated via online shops.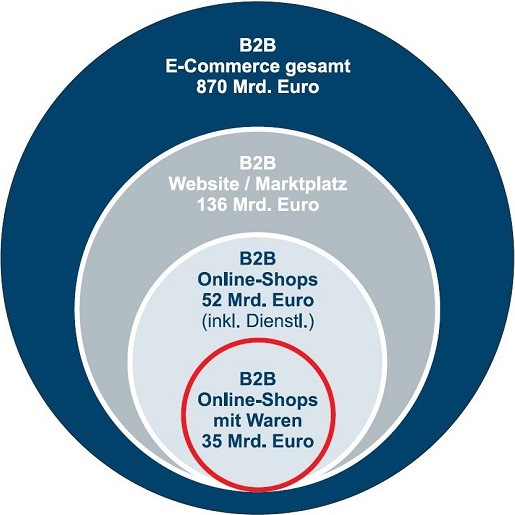 (E-commerce over all: 870 billion euros. B2B website/marketplace: 136 billion euros. B2B online shop0s: 52 billion euros including services. B2B online shop with wares: 35 billion euros.)
The B2B-E-Commerce Konjunkturindex is supposed to deliver current data, the panel's finding however, are based on a rather thin survey of 30 B2B decision makers and should be used with care.
Learn more: Whitepaper "Success with B2B E-Commerce"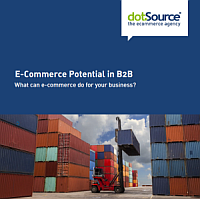 In our new whitepaper, we answer the question, what e-commerce can do for brand owners and industry. Every B2B customer is also a B2C customer and calls for a correspondingly up-to-date user experience. Improved service, automatized client acquisition and deployment opportunities for mobile end devices are addressed, as well as process optimisation. Download free of charge here .