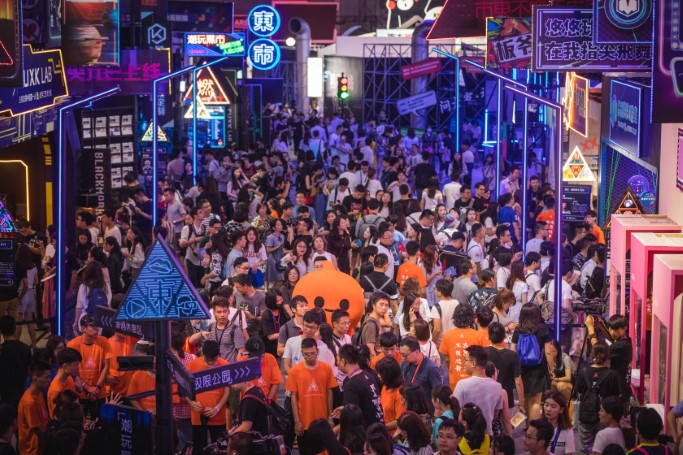 11.11? Just a time before the holiday rush. But in Asia, this has been a special day for the last nine years. Thanks to the Chinese e-commerce giant Alibaba, the 11th of November, since 2009, it's also THE shopping event of the year called »Singles Day«. Not only is it the most successful, best-selling deal day of all time, it has also spread internationally and far beyond Alibaba.
In addition to sales records, the immense number of customer interactions, and parcel shipments, there are other aspects that are worth analysing.
Think big
Yeah, Alibaba did it. Amazon's rival has, once again, exceeded all forecasted expectations: Within 24 hours, 600,000 online shoppers bought goods worth 27.7 billion euros. Over 180,000 domestic and foreign brands, ten million sellers, and 200,000 in-store businesses were represented.
But what makes the Singles Day concept so successful? It's:
Playful: With the help of mobile games, customers collect points, vouchers, and small gifts that can be redeemed on Singles Day. This makes customers look forward to 11.11, weeks ahead of time.
Live: Interaction is requested but in real-time. The big gala on Singles Day was broadcast live on two TV channels and the video streaming platform Youku. The expected »see now, buy now« fashion show and AR games have attracted more than 200 million viewers.
Mobile: Alibaba has 634 million smartphone users every month. But Taobao and Tmall's apps aren't the only shopping hubs.
Omnichannel: Last year, the Chinese online giant first equipped 60 stationary pop-up stores with AR and other digital technologies such as »smart mirrors«. The goal was to present a New Retail concept. This year, 200,000 pop-up stores operated online sales and offered augmented reality-based packages.
Above all, Singles Day is one thing: international. So it's not just a day, but a gigantic global shopping festival.
Globalisation is the target
Alibaba is expanding strongly worldwide. After the acquisition of Lazada, a shopping platform from Singapore, the Chinese company is going on the offensive. For example, Lazada Singles Day offered promotions, for the first time, in Singapore, Malaysia, Thailand, Indonesia, the Philippines, and Vietnam. Now customers could experience the excitement of 11.11 and buy outrageously priced products, but outside of China.
Chinese Internet users like to consume foreign brands as well. In fact, 40 per cent of 11.11 shoppers bought products from Western brands. China has tremendous market potential for retailers and manufacturers looking to expand their e-business internationally. More and more retailers are opening up to Tmall or other outlets.
The top countries selling to China are led by Japan, followed by the US and South Korea. Australia and Germany complete the ranking.
More resonance, stronger competition
Singles Day isn't just an Alibaba exclusive. Competitors such as JD in China, but also other retailers have joined the bargain hunting season. Even German dealers like Douglas, Lidl, and MediaMarkt wanted to profit from Singles Day on 11.11 and win customers with discount campaigns for spontaneous purchases.
But was that a smart decision? According to a study by ECC Köln and eBay, only a third of the online retailers surveyed know about this day. Only 10% of customers knew about it.
And Amazon?
Cyber Monday Week marked the start of the holiday season for the American giant. What can we expect this year? Will they only offer big discounts again or will they use Alibaba as a model and go new ways?
Our 5 reading tips of the week
Alibaba Is Counting on Lazada and New Technologies to Grow Singles' Day [eMarketer]
Alibaba's Singles' Day Hits Another Record: 3 Takeaways Beyond The Big Number [Forbes]
Amazon eröffnet Pop-up-Store in Berlin [Handelsblatt]
Augen auf beim Schnäppchenkauf [WirtschaftsWoche]
"Singles' Day" soll Umsätze von Aldi, Nivea, Lidl und Haribo in China ankurbeln [Zeit]