In one month at the latest, Google will have permanently shelved the old product listing ads system, making the current feeds of many online shops no longer valid. High time then to adjust to the new Google shopping campaign. Because of the reworked interfaces, it is necessary to create completely new campaigns. An upgrade it not possible.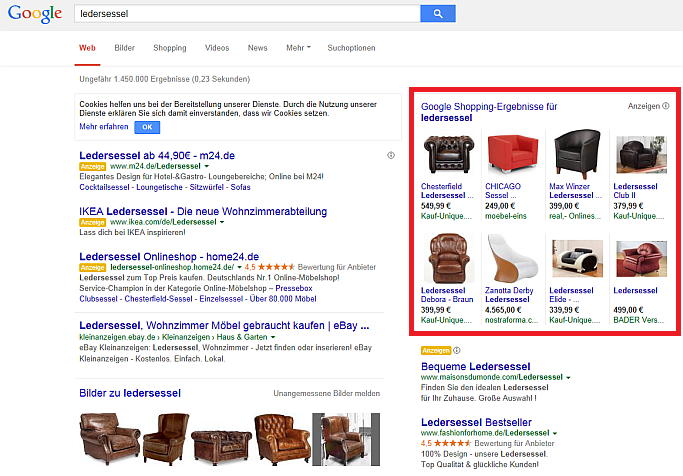 The change over offers a few advantages over the 'old' PLAs:
Market coverage can be analysed
Integrated competition analysis and bench marks (CPC + CTR) are available
Products can be explicitly excluded
Structured by product group
View performance data and individual bid prices in one tab
Prioritisation of campaigns
Possible performance increase of up to a two digit percentage
Automatic transfer of product data in Google Analytics campaigns
Without the transfer between the Merchant Centre and AdWords account, campaigns can be evaluated more comfortably
Higher update rate: The data exchange between the Merchant Centre and AdWords occurs almost in real time
Google itself profits strongly from the optimisation. With the new Google Shopping campaign, the user friendliness of AdWords accounts will be improved – leading to an increase in the number of advertisers using Google Shopping. Through the comparison with the competition it is also to be expected that bid prices will rise in the near future.
Yet to come – sorely missed:
The display of analytics data, such as bounce rates and depth of visit of product/product group level isn't possible, which makes the relevance of traffic generated more difficult to determine
Comparison of different subgroups is not possible. A function which has been available on a keyword level for years
No filter possibilities for performance analysis
Inadequate integration in the AdWords editor