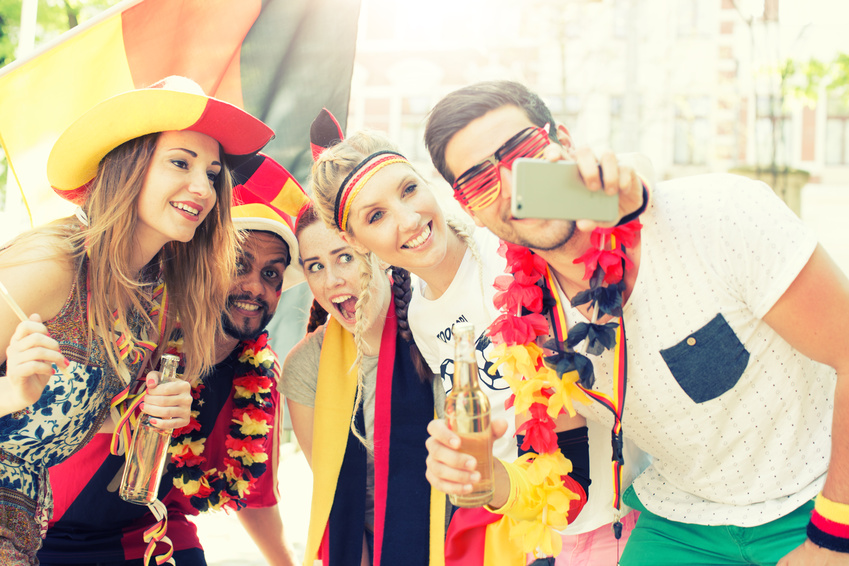 Tomorrow, the first starting whistle of the UEFA EURO 2016 is going to be heard by thousands of privileged fans gathered in Saint Denis. Millions more around the globe will turn on their TVs or watch it in mobile using their internet connection to follow the passing of this "likely" exciting tournament. 24 countries will be battling for the top spot while brands will play a parallel game to know who gets the fame and revenue.
In the last month, campaigns of all kinds are intensifying the brands' presence everywhere; unsurprisingly in the net as well. Will eCommerce be the Iniesta or Müller of the brands' marketing strategy who decided to invest smartly in this channel?

Don't score an own goal: cloud hosting and peak sizing
It is still the beginning of the tournament. However, I have to say that some marketing-teams are arriving to the kickoff in best conditions. Amazon France (45 days before) and Otto, for example, opened a dedicated Euro 2016 shop. Even the B2B eCommerce players have saved a place in the fitting room! Just to give an example, Würth is performing a special action together with Zebra offering Fan-Articles to their customers.
Talking about specific campaigns, it is important for marketers to be aware of the short reaction time with which they play. Football matches are limited in time and the course of the match is unpredictable. Good planning and even improvising in the right moment might drive revenues, traffic and resonance. Actions at halftime of a match or just before a penalty-shootout in semifinals add value. However, to assure the complete success of the action, some circumstances must be considered if you don't want to be offsite and lose customers.
Don't let your website slow down to a crawl or even go offline completely. This is something dramatic, destructive and unprofessional, moreover, it leads traffic to competitors. Therefore, every website needs to worry about it:
Peak readiness – It is vital to keep your website running smoothly during peak traffic. Make sure your system got a proper peak sizing when you host on your own.
Cloud hosting – If you host your server with amazon web services (AWS) or Google, it is recommendable to book more hardware resources for predictable traffic peaks.
Influenced by digitalization
Furthermore, I would like to point out to what extent we are influenced by digitalization. We are not only talking about hosting, peak traffic and trending topics. There are also small details. For example: the traditional Panini Sticker Album is turning digital to enhance the vivid collectors's experience! Yeah, I am serious. The web application, also in App format, has the same goal as its print brother: to complete the online sticker collection and swap their doubles with others. To start playing it is only necessary to sign up. Exchange data for fandom. Adapt or perish.
Other important activity related to the EURO 2016 is ticketing. It is estimated that 2.5 million fans will actually attend matches (1.1 million more in comparison with 2012). Of those, 1.5 million will be foreign visitors, predominantly from Germany and England.
The high demand of tickets is making the online market very active. As the majority of the tickets are sold out, reselling online is mainstream and online ticket marketplaces like Ticketbis, which has just been acquired by Ebay, are gaining momentum.
The popularity of these sites, however, has awakened many concerns among authorities as they are also considered a source of fraud and scam. That's why UEFA, to fight against this, decided to play on the counter-attack offering their own reselling online platform and declaring, at the same time, they will pursue illegal resale websites by any means available. This campaign also was released via social media.
"A ticket tout is not necessarily someone who regularly sells tickets above face value. ANYONE trying to sell above face value = tout." 🚔👮🏽

— EURO2016 TICKETS⚽️ (@Euro2016tix) 26. Mai 2016 «
TV stills dominates the market
In any case, at the stadium, at the fan park or at home, it is an event that crosses borders and drives attention to some brands, players and countries. The matches will be broadcasted live in more than 230 (200 in 2012) territories around the world and industry experts estimate 150 million (120 million in 2012) spectators will follow each game live. According to Statista, TV still wins the battle against Internet by far. However, by regions, the Asian (45%) viewers who prefer watching the Euro 2016 online are reaching almost parity with analog lovers.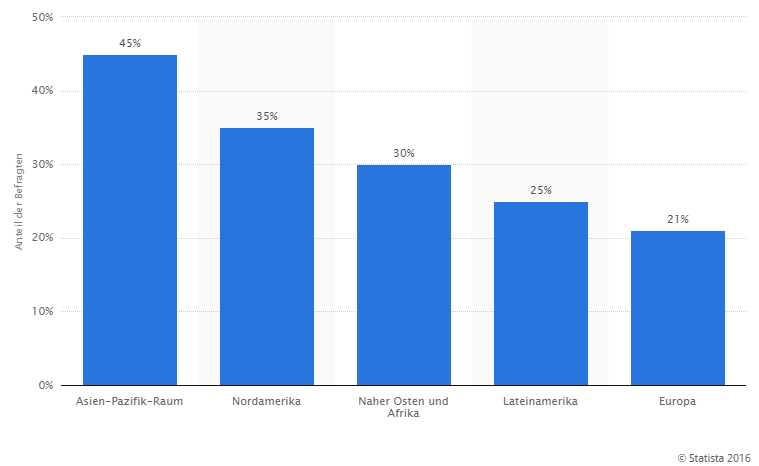 What is your bet?
Strictly speaking in sport terms, this championship will be one of the toughest to win as there is no save bet. There is equality and also uncertainty as many powerful national teams are experiencing a transition phase with the entrance of young players and the exit of some legends. France is seen by many online sportbooks as the main favorite, followed by Germany and Spain.
We will see who will win the battle in the grass and who dominates the digital landscape. Big business and emotions are guaranteed. Inspiration is wanted. A winner, as well. Good luck and enjoy the magic of football!