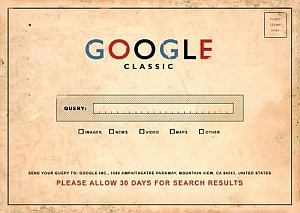 Through the integration of an e-commerce system, the way to new customer acquisition stands open for B2B marketers via online marketing.
As long as the product data isn't only visible to a closed user groups, the online shop can be optimised according to all SEO rules, assuring better rankings.

Online marketing measures and search engine advertising (SEA) bring in extra traffic which is targeted to a landing page or the appropriate product details page. Things can be ordered directly here or appointments made.
With a company website, which just displays products, direct conversion is not normally possible.
bevh statistics show online marketing trends in B2B

(Budget was raised, Budget remained the same, Budget was lowered)
That the meaning of online marketing is increasing can be seen in the bevh statistics on the economic situation in B2B shipping trade 2013. While expenditure for events and print are sinking, outgoings for SEO, websites, mails and especially contents are rising.
Find out more: Whitepaper "E-Commerce Potential in B2B"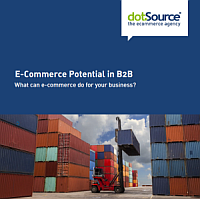 In our new whitepaper, we answer the question, what e-commerce can do for brand owners and industry. Every B2B customer is also a B2C customer and calls for a correspondingly up-to-date user experience. Improved service, automatized client acquisition and deployment opportunities for mobile end devices are addressed, as well as process optimisation. Download free of charge here .