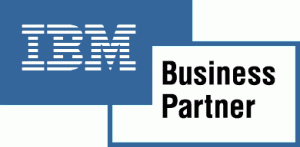 Founded in 1911, the US group is one of the absolute most famous IT enterprises and has over 400,000 staff worldwide. IBM has positioned itself with WebSphere commerce in E-Commerce as well since 1996 and is one of the market leaders in this area.
The market presence of IBM WebSphere Commerce spans the globe. While clients in Germany predominately stem from the mid-sized environment, in the USA, IBM WebSphere Commerce serves large scale clients of international calibre. Some of their most well-known clients include CEWE Color, Buch.de, Heine, C&A, and the Media-Saturn group.

The Software
IBM WebSphere Commerce offers a complex set of functions for e-commerce and has the vision of a seamless customer experience on all channels. IBM's network allows e-commerce projects in B2B, B2C, B2B2C, and B2B2B environments to be realised worldwide. IBM WebSphere is characterised by high performance, as well as the unproblematic integration of an online shop into the existing landscape.
Through the strategic focus of the company, IBM has a strong understanding of multichannel challenges for businesses wanting to intelligently combine internal processes and offer customers a positive user experience. Mobile and SaaS are likewise served. Apart from annual feature packs, a new main version appears every two to three years and is supported for up to eight years.
dotSource GmbH is an official business partner of IBM WebPhere Commerce.
Learn more: Whitepaper "Selecting E-Commerce Software"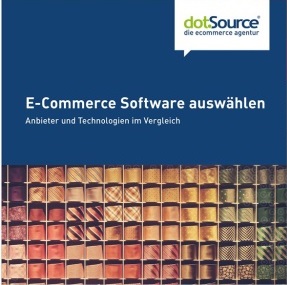 In our new whitepaper, we give an overview of the decision making criteria for the selection of e-commerce software and introduce Germany's most important systems and providers in entry, mid, and enterprise areas. An evaluation of the systems is also undertaken, in a DACH centred matrix.