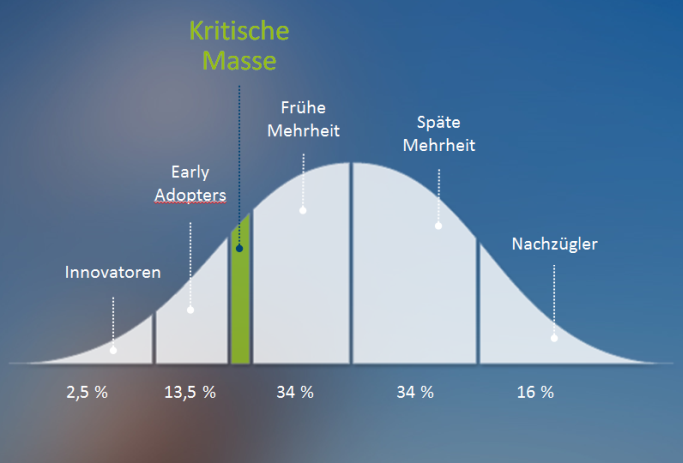 Whether or not you believe the hockey stick scenario in e-commerce or prefer to hold with the statistics – one thing is it clear: things are just getting started, at least as far as the strategic development and innovation potential is concerned. E-Commerce is still a young branch and a relatively new business model. Its proportion of the entire B2C trade volume is only around 10 percent at the moment. If you apply the concept of critical mass, we are on the verge of a breakthrough now.

Customers' buying behaviour still isn't set in stone and its relationship to online trade is constantly changing. This can be seen in numerous examples, but I've just chosen five. Each contains a typical quotation and current statistics which offer a different perspective.
» >>Consultation doesn't work online and will remain an asset of stationary trade.<< «
The fact is: e-commerce brings-it with quality consultation
A former domain of retail trade is moving online- consumers increasingly feel better advised online. A study from business consultancy Roland Berger shows that 41 percent of all purchase-relevant information now stems from digital media, excluding routine purchases.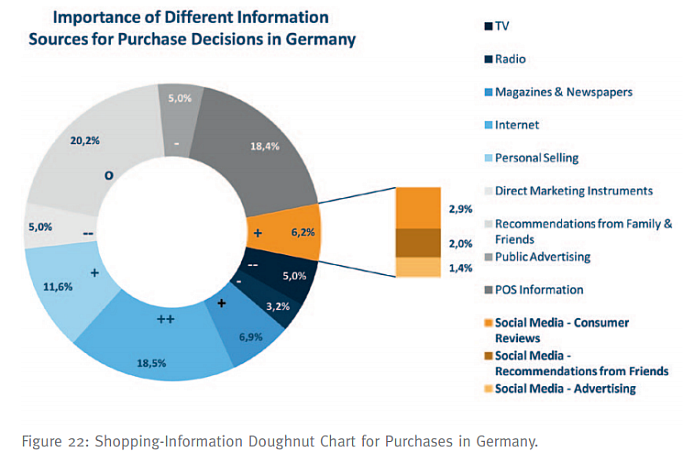 Consultants see the reason for this is in the continued advance of digitalisation in our daily lives: over two thirds of German internet users are online more than three hours per day. A third of all communication occurs via digital channels rather than in person, both in private and professionally. Even the decision for major purchases is now made online.
In addition to this there is strong habit of accessing web content in all areas of life. The positive perception of online consultation also could have something to do with this.
Consultation is no longer one of the last UPSs of the stationary trade. Even advice is becoming digital.
» >>What customers appreciate in online shopping is the home delivery.<< «
The fact is: >>Click and Collect<< is becoming compulsory
Reserving a purchase online and picking it up in the nearest branch is coming more and more popular. According to statistics from trbo GmbH, every second German wants this service because the successful completion of the shopping trip is (almost) certain and you save on shipping costs.
It doesn't seem to interest anyone that the travel costs make these savings questionable. Traders are happy about fewer returns and one for two spontaneous purchases when the customer is there.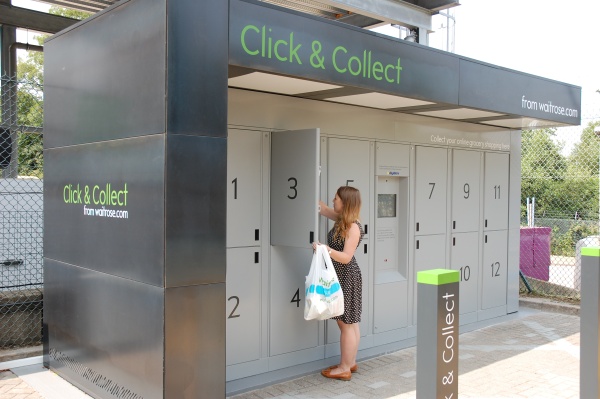 Little wonder that the run for >>click and collect<< is starting: everyone with anything to say is rolling out such services – form Alibaba and eBay through to Toys 'R' Us.
» >>Digital Natives will purchase almost everything online.<< «
The fact is: digital native also buy retail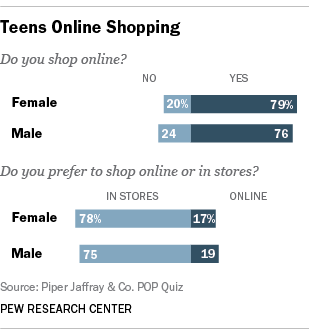 Even though >>digital natives<< should theoretically +have purchasing via smartphone on their DNA don't like shopping exclusively online. A national survey on US teenagers showed that even though 80 percent of teenagers buy in the internet, the preference for shopping in stationary business was well ahead – with 78 percent for girls and 75 percent for boys.
Findings like these are not limited to the USA. Already in September, a study from Research Now and K&A made it clear that multichannel concepts functional particularly well with young people. The >>ROPOP Effect<< is especially strong in this age group.
» >>E-Commerce is not interesting for the generation 65+.<<« «
The fact is: the e-commerce potential of the silver surfers is growing
Trade is always on the look-out for new growth drivers. And what makes more sense than focusing on the generation 60+ in a country with the world's second oldest population? Prof. Dr. Georg Rainer Hofmann, head of the eco competence group e-commerce agrees: >>The turnover of online trade in Germany will continue to increase strongly because of the buying powers of the silver surfers as well.<<
» >>Manufacturers in B2B will still be able to count of their classic sales channels in the next ten years.<< «
The fact is: consumerisation is happening in B2B
Even manufacturers and brands cannot hide form the digital world much longer. Trends like consumerisation, new competitors like Amazon Supply and Alibaba are a reality; as are the digital natives who are now entering the job market and will be making the decisions in the future. They will use classic channel even less, their project search begins with Google, even in their job. This generation change accelerates the development already happening.
People working in B2B business also not order via fax, but naturally use the comfort of online shopping. This difference in the acquisition process is taken to be normal less and less and is known as the >>consumerisation of B2B<< in professional circles.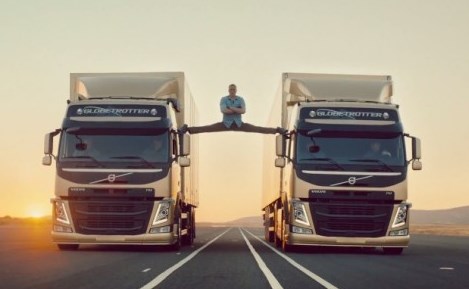 Customer and staff expect a similar quality of usability, design, search, and performance to that which they are used to from their private shopping. That's why SEO, search and recommendation solutions and web tracking should not remain foreign words. The motto: every business customer is also an end customer.
A funny, attention-grabbing advertisement instead of classic B2B marketing is also possible.
Summary: Nothing is set in stone, everything is possible and it will be very exciting to see what tomorrow brings!