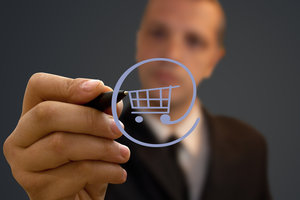 Determine the purchasing price yourself – every customer's dream. With the model of dynamic pricing the purchaser comes one step closer to the realisation of this dream, at least partly. Providers, such as start-up Jet, promise price reductions of up to 15 percent, as long as a product is purchased in a participating shop close to the customer.

So what is dynamic pricing?
With the price management model of dynamic pricing, the price is connected to various factors. These can be the closeness of a customer to a shop, the payment method selected, price competition or simply supply and demand. But this is not the end of the story. Further factors which could affect price changing include:
The end device which was used to connect to the shop (e.g. smartphone or tablet). Operating systems are also taken into account.
The number of visits to a certain product page
The time of day and season, as well as the weather
The user profile: age, place of residence, gender, and other demographic factors
Other customer characteristics and preferences, saved via the use of cookies
This model already existed before the age of the internet and takes game theoretical approaches into account, which have long not only addressed spontaneous, but also rationally planning customers.
When B2C learns from B2B
The B2B branch is often accused of being behind the B2C market when it comes to online trade. In part this is true. However, a look a dynamic pricing shows that B2B business models with companies, such as Jet, are now finding their way into the B2C world. With Jet, you pay a 50 US dollar annual shopping club membership fee and receive a guaranteed price cut of 5-6 percent and extra price cuts which depend on the location and selected payment method of the customer and shops. The magic word: procurement. The savings which occur throughout the complete purchasing process are partly passed on to the customer. Of course, it only makes sense if customers order enough in a year and Jet has enough shops participating in the offer.
Dynamic pricing attracts customers
Amazon is also relying on dynamic pricing. As discovered, mainly products which are purchased in the market place more often are the cheapest. The maths is in new customer acquisition: the greater the demand, the lower the price. In contrast, other, unpopular products are more expensive than with the competition. In this way, Amazon bets on dynamic pricing for new customer acquisition and binding.
Dynamic pricing puts the customer in a dilemma, especially if they don't understand the mechanism behind the pricing, which is hardly possible. Bargain hunters will have their fun, while normal customers will often ask themselves why a product is suddenly significantly more expensive.