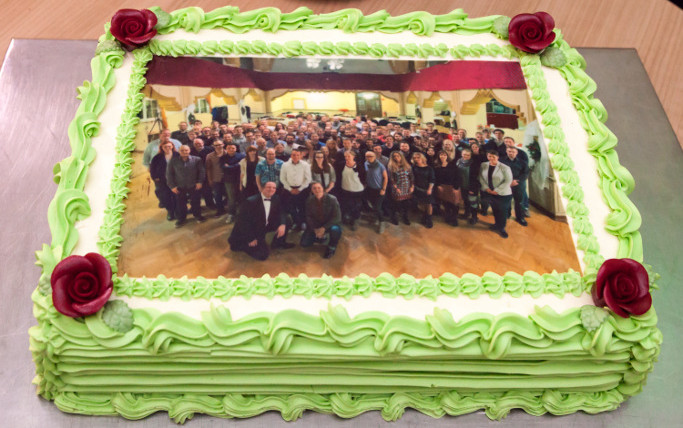 Looking back, it seems easy what we have done in the last decade, but it is not. We have grown up but our soul is still very young. Our mindset is the present because is still the day one in digital commerce for us. We build up the future developing constantly new ideas, progressing and striving to improve. These facts, together with the talent of our already 120 staff, will lead us to boost and evolve new entrepreneurial dimensions to continue delivering excellent services and innovative solutions.
Following this foresight spirit, we have surpassed the 10 year barrier and reached the two-digit birthday. It is actually a real achievement for the digital era. That's why we would like to celebrate this remarkable event as it deserves!
Party Overview
The day started very early so that we had enough time to make everything ready. Below you can see a making-off from our thematic rooms:
no images were found
The guests were arriving gradually and the nice and motivating speeches started punctually. It is worth stressing the nice words spoken by our prominent guests: the Thuringian Minister of Economy, Science and Digital Society Wolfgang Tiefensee and the Jena's Major Albrecht Schröter:
no images were found
Afterwards, the plates started to roll, the music to spread around and the champagne glasses and beers to jingle. The apperitives run out, the conversations became funnier and the big birthday cake entered in scene while all of us were singing the traditional "Happy Birthday song". The night was still young!
no images were found
"Day one in digital life"
We turn one year more but we are more aware than ever the world is becoming digital at fast speed what it forces us to doing a continuous effort to keep-up-to-date. We are not content to follow trends; we want to stand on the front line of digital commerce and to do so, it is important to think as if we are still in day one in the digital era. This is the focus of our annual Trendbuch 2016 (German), which we have released for the fourth time.
Let's cheer with us for a creative and productive year in our digital lives!