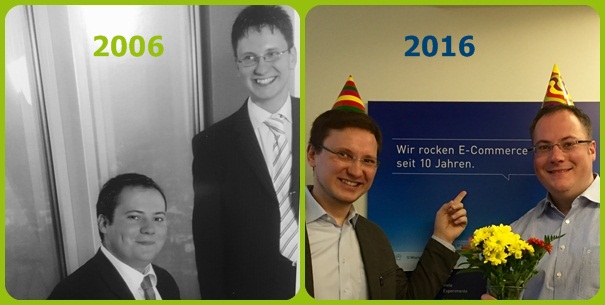 At last the day has come; dotSource turns 10 years and opens a new decade of digital success and transformation. Ten years of growth, coming up with brilliant ideas and supporting technology and innovation in which we have been burning through stages, year after year, and reached our promised targets.
It is still day one in digital life for us. This fact will lead us to progress and develop new entrepreneurial dimensions to continue delivering excellent services and innovative solutions in the next decade.
To do so, we should look back to every step we did year after year, remembering the basis on which we have boosted this race and apply all the knowledge we have gained in order to build up zhe future to go beyond and take the lead in this intense and fast-growing world that we call E-Commerce.
10 years graphic series through our social media channels
Therefore, we are going to initiate a tour over the ten years of our history through a graphic series where we pretend to show the most important places of debate, meeting and creation at our headquarters in Jena. Don't miss it out and follow us in Facebook and Twitter!
To shape our present, it is important to look back. Our present is the day one in ecommerce and our way towards this moment let us know where we are and where we are headed, to a new era. Let's cheer with us for other 10 years rocking digital marketing and sales!