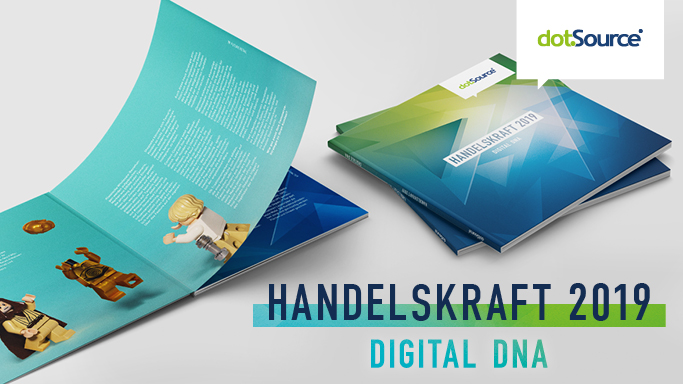 Twelve years ago Handelskraft saw the light of the virtual world as a blog. Since then we have been reporting day by day on topics and trends of the digital revolution. And six years ago we published our first trend book: Handelskraft 2013 »Trends, strategies and potential in everywhere commerce«.
Old but gold, because going through it, you realise how long so many trends actually last. In 2019, and more than ever before, it's all about theory becoming a real-life success and how to turn trends into innovations.
To do this, companies need to write their own digital code, because »Digital DNA« is what they need to survive in a highly competitive online business. It's their evolutionary
advantage in the digital age and our title for this year's trend book: Handelskraft 2019.
Designing digital customer relations
Whether Google's founding in 1998 or the presentation of the first e-commerce software at CeBIT in 1994, for 20 to 25 years respectively, digital business has been about digitising user and customer relations.
That means a pearl of old economic wisdom has continued: Added value is the biggest priority for customers. After all, e-commerce and stationery retailers have long been more than just online stores, and more than a shop full of merchandise. They're the gate to the customer journey.
Whether online or offline: Customers are demanding and expect more and more. Online shopping doesn't end after a purchase. Users want high-quality content, a pleasant experience instead of bulky product collections.
The revolutionary digital era is a time of superlatives. Easier, better, faster – While competing for customers, companies have to keep up with ever-increasing and changing expectations and, in the best case, even surpass them. How do you manage that before, during, and after purchases?
With digital DNA you can crack the code to the best marketing strategy, most efficient CRM and PIM systems, most impeccable sales, and the most uncomplicated service.
Only those who offer their customers more than simply the opportunity to buy products, be it via content commerce or permanently running and seamlessly integrating customer care, they can adorn themselves with this era's superlatives and thus secure their company's success.
Digital DNA's building blocks
The double helix of human DNA made up of nucleotides, the building blocks of nucleic acids. Its digital equivalent also contains building blocks and information, without which survival in the digital age is impossible. Therefore, this year we've made it our mission to provide retailers, manufacturers, and publishers with a guide to how to build the right double helix for their business.
And in addition to recent trends such as Artificial Intelligence, new work, and the latest technologies, it's also consciously about the redelivery of proven topics such as future retail and brands in the digital age, the realisation that digital business is more than e-commerce and the experience economy is important in both B2C and B2B, as well as, of course, the power of services platforms, personalisation, and content.
New design, proven structure
Even the design of the trend book hasn't stopped evolving. On the contrary! Readers don't just expect developments substantively, but also visually. This also applies to the well-established chapter on facts and figures, which illustrates to readers the level reached by digital evolution and the factors that companies must continue to measure against and, above all, in the future.
And it's not just about sales and growth figures, internationalisation, and payment methods, but also about the power of AI and the benefits of new work.
But see for yourself and secure your copy of the brand new trend book: Handelskraft 2019 »Digital DNA«.
Request the free download now!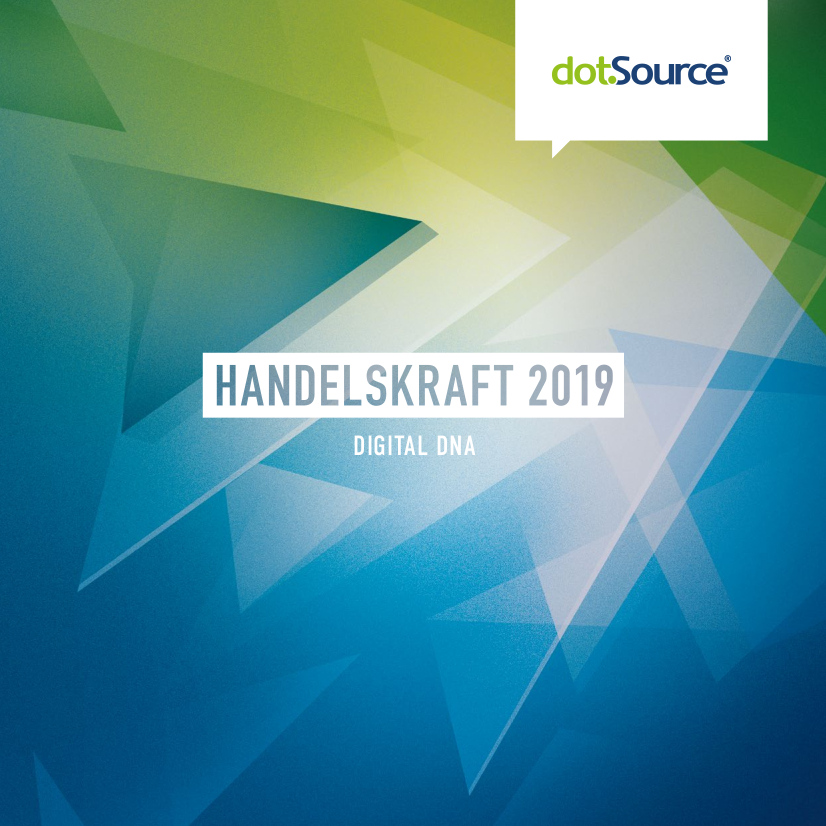 Things have changed from generation to generation. These changes are occurring even more often in the digital age. Don't miss your chance to get our insights on everything in digital business! The trend book is now available exclusively for retailers, manufacturers, and publishers here as a free download.