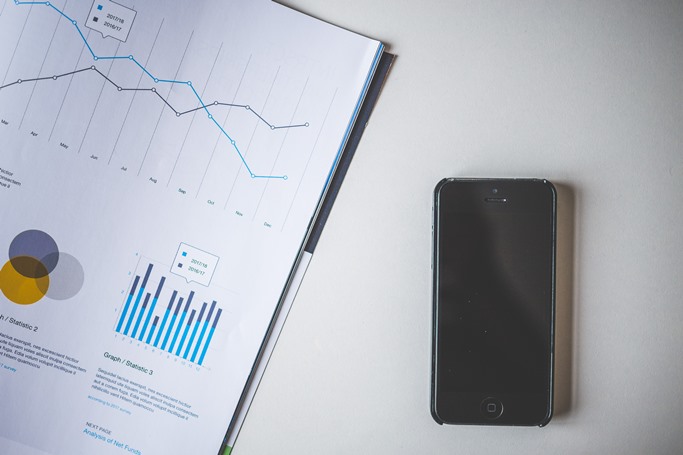 The German digital advertising market continues to grow at a steady pace. So much so that, the predictions for this year, if confirmed, can reach historic figures. According to the American market research firm eMarketer, mobile ad spending in Germany will get the largest share of digital ad investments for the first time by the end of this year.

However, this information doesn't catch us by surprise. The question here is not if, but how advertisers can optimise and make their ads relevant for their target group because that's where they are currently failing.
Mobile is the main growth driver
Since smartphone ownership is nearly completely established among teens (93.1 per cent), people in their twenties (93.9 per cent), and people in their thirties (87.3 per cent) in Germany, it was a matter of time that advertisers would embrace digital media in order to be present in every place their potential customers are as well as to fill in every moment they spend connected.
In this sense, eMarketer predicts that mobile ad spending will reach 3.16 billion euro this year, what corresponds to 57.2 per cent of the country's digital ad spending. In general terms, the total media ad spending (digital and classic) is expected to grow by 1.6 per cent in comparison with last year. Moreover, digital will account for almost one third of the cake (30 per cent), or, in other words 5.53 billion euro, making it the country's largest media type by ad investment, followed by TV (25.3 per cent), which might surpass newspapers (24 per cent) for the first time.
These predictions prove, therefore, that the German advertising industry is aware of the digital revolution that is taking place in all realms of life. Nevertheless it is worth mentioning that TV is still the preferred platform for many industries such as automotive brands or supermarkets.
Programmatic ads – The best antidote for mobile adblockers?
As mobile spreads and advertisers increase their scope, also the usage of adblock software is proceeding. Mobile adblockers (380 million active devices using adblock software) are on the rise and have overtaken desktop (263 million active devices), according to a recent PageFair report.
In this sense the most popular ad formats among consumers are those that are non-interruptive such as static banner ads and skippable video ads (pre-roll). In line with this, it is clear that digital ad strategies should aim at offering personalised content that meet their targets' specific requirements.
In order to do that, it is fundamental to know and understand every company's target group by analysing the most relevant user data. It is not a surprise that technical solutions, which collect and analyse data, are among the most important priorities for IT-budgets this year, and that programmatic ads become a trend within the digital advertising galaxy.
Programmatic ads refers to the use of automated systems and data to trigger media buying decisions without human interference (and negotiations), which means that digital advertisers can effectively place the most suitable ads with their different targets in real time and reduce the time spent on these buying and selling processes.
However, to assure the success of this strategy, the data gathered should be so good and relevant that it leads customers to the desired purchase decision. The key lies, therefore, in data – Valuable data is king in the digital era!
Our 5 Reading Tips of the Week
Sling TV Is Partnering With Adobe for Programmatic Advertising [ADWEEK]
The 6 Values (and 4 Benefits) of Agile Marketing – Whiteboard Friday [MOZ]
Die wenigsten Kunden sind treu [Harvard BUsiness manager.de]
Internet advertising expenditure to exceed US$200bn this year [Zenith Media]
Cross-Device: Wer nicht geräteübergreifend agiert, kalkuliert falsch [e-tailment]