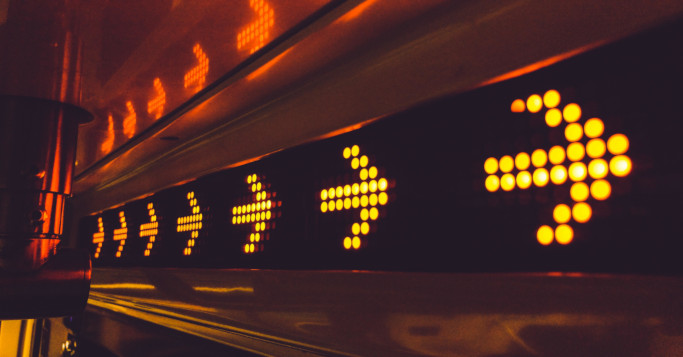 When talking about project management, the phrase »agility« cannot be ignored. A quick look at Meriam Webster gives »agilie« the following definition: "Marked by ready ability to move with quick easy grace."
Consequently, the lean philosophy behind agile project management promises a flexible way of working away from the rigid system of the waterfall model. Of course flexibility sounds great Nevertheless, there are also some risks behind the modern way of working. In the end, the crucial management question arises: Can you reach goals faster and cheaper with agile methods?
What does agile project management mean?
In order to offer customers the highest quality products and services, it has become necessary over the past decade to respond to new user requirements as quickly as possible. The realization that such maxims also change during the project phase made it necessary to be able to readjust flexibly within the project. Born was the agile software development, and with it, agile project management.
Methods include SCRUM, Kanban, design thinking methods, and the basics of lean management. They are intended to break open the classic, inflexible software development.
In addition, the entire project is divided into many small sub-projects, so-called Epics and user stories, and distributed quickly detachable subtasks on well-rehearsed teams. In this way, a working environment is to be developed that allows one to react flexibly, quickly, and precisely (agile) to changes.
All that glitters is not gold.
The advantages of agile project management are familiar to many managers. Due to the flexible working method and the creation of sprints, it is possible to readjust the target position even after the start of the project. This allows you to quickly respond to changed or new customer requests. The biggest advantage, however, is the risk minimization, because sources of problems, as well as resource bottlenecks, can be identified early and thus be corrected faster.
Also accepted and frequently observed is increasing employee motivation due to transparency and clear responsibility within the project. Also motivating are fast feedback loops and flat hierarchies. Nevertheless, the challenges are not small talk:
Increased level of communication
In contrast to the waterfall, agile project management requires several small meetings and talks. Especially in the initial phase, higher costs can arise here, since the new methods must be practised.
After two to three sprints, however, the first acceleration effects often show up as coordination and communication in the project and are shifted to the appropriate meetings. As a result, in contrast to many traditional meetings, precise tasks and steps, including timelines, have to be distributed to specific responsible persons.
Variable project costs
Agile methods do not guarantee a specific result. The desired goals must remain vague, even if it is always intended differently, in order to ensure the necessary flexibility and adaptability of the project. While the goal is formulated little by little in classic waterfall models, in the agile project setup many changes are added over time. Project costs are worse to calculate.
Especially business people with a tendency for hard numbers find this difficult. However, the error often found in calculating is means: At the end of the agile project, one tries to determine what the result would have cost in the classical waterfall scope. Unfortunately, this calculation is erroneous, because it assumes that all assumptions of the project have been made correctly at the beginning. This is a classic presumption, but not a realistic one. Here you need an agile mindset on the management floor.
Require agile employees
Not every employee can immediately get used to, or even like new methods. Some never do. The lack of a hierarchy and the associated self-responsibility of the employees partly lead to increased pressure. They have to understand how to think and act in an entrepreneurial way. Also, introverted employees have to learn from day to day to communicate more. The many short conversations can »annoy« the staff.
The new skill set of the project organisation requires a change of perspective, empathy with the user, as well as customer and service understanding. The employees must be accompanied and involved in the implementation of agile framework conditions.
Therefore, training and promotion of staff should be the focus, if agile project approach is serious.
Restructuring within a company
Introducing agile project management is not just a question of tools and customisation of project stakeholders. The entire organization must be reviewed on the process side. It isn't motivating when teams are agile and measured by small successes, but face old, bureaucratic hurdles in the interface with other organisational units. It requires a change in culture and organisation within a company.
It is important that even the »head« of the company is leading by example. Old hierarchies have to be broken up and responsibilities have to be redistributed. This process doesn't happen overnight but takes time, courage, and perseverance. Although it is expected to be inefficient, you want the routine back, especially after the first agile walking attempts
Agility isn't fast and cheap
» "All obstacles and difficulties are steps upwards." – Friedrich Wilhelm Nietzsche «
The challenges described above show that agile project management doesn't necessarily lead to a faster and more favourable result at first glance. However, a steep learning curve within the organization is expected, as are lower risks and greater transparency.
Of course, the introduction of agile methods in a company must be carefully weighed up. The essential question is: Do you have the support of the management and the right resources at hand or partners in the house, that come with the first steps?
Unanimous experience shows that errors can be minimised over time thanks to sprints, kick-offs, reviews, and retrospectives. A flexible way of working can react quickly to problems and changes. The theory and practice of agile methods will never be completely congruent. Learning process and agile reality are company-specific and follow the principle: »Learning by doing«.
Due to the closer involvement of the customer in the entire project phase, a result is usually achieved which ultimately makes them most satisfied.
The way to agile project management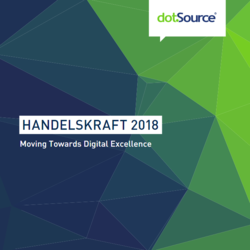 In our 2018 Trend Book »Moving Towards Digital Excellence« we provide you with ideas and inspiration for a digital future. We'll show how IT, sales, services, and marketing must work together and think in interdisciplinary ways to improve the customer experience. It's available for retailers and manufacturers to download here, for free.