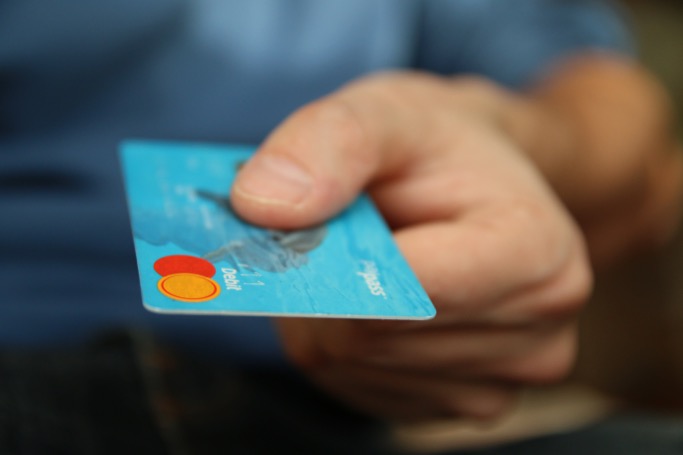 On 21st April, the Arbeitsgemeinschaft Online Forschung (AGOF) presented the first wave of their 2016 "Digital facts" study. Anyone, looking at this in more detail, can find not only positive figures for pure players, but an attractive spectrum of the current digital panorama.
Admittedly, some things will probably not change in the coming years: women use the Internet still slightly less than men, especially in advanced age when the gap is widening. The Germans are still primarily for the use of search engines (92.6%) and the retrieval of emails (84.9%) online.
The third and fourth places of the most popular online activities are the reading of international news (68.9%) and shopping (68.8%), which not only lost the bronze medal in 2016 but also 0.5% online-shoppers with respect to June 2015. Online Banking also lost 0.8% of users with respect to June 2015. However, some optimistic aspects can be highlighted. On one hand, the use of online-banking services is becoming slowly a trend and, in the other hand, to shop online is already part of German's daily life.

Other important figures show that the younger you are, the more likely you become an active cross-channel user. 89.1% of millennials and 76.8% of adults between 30-49 years use stationary and mobile interchangeably. Moreover, mobile-only users, although continue to be a minority, have increased slightly in all group of ages. In this sense, retailers must adopt cross-channel strategies and integrate more mobile payment methods (especially in-store) if they don't want to lag behind.
EHI study: Invoice remains unbeatable, Amazon button emerges timidly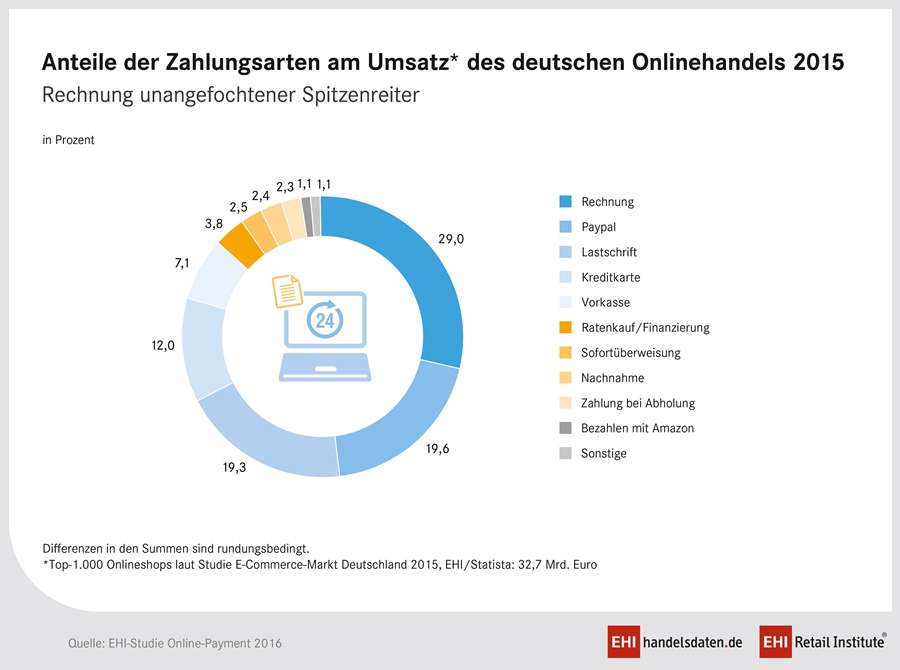 Talking about payments, last week EHI presented the first results of this year's study "Online Payment 2016". According to the mentioned report, Germans love paying after receiving the goods at home. Invoice remains as the most popular online payment method for German customers accounted 29% of the cake (an increase of 1% compared to last year).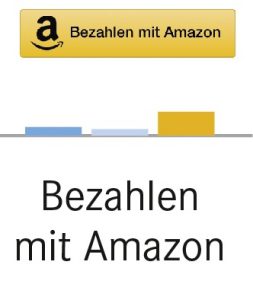 Online retailers have reacted immediately before those preferences and last year the 66.4% of the online shop's Top 1000 already had this option available.
Finally, I would like to highlight, what might be the beginning of a hype: The 1.1% of German shoppers have already used the "Amazon Payments" button on a third party website. One of its advantages is the immediate and simple check-out. Have you already thought about integrating this payment option on your web shop?

Our 5 Reading Tips of the Week
Periscope, Snapchat, and Facebook Live: What's the Difference? (5LINX)
Digitalisierung fordert Gewerkschaften heraus (heise)
Tesla hacker installs Gentoo and can now watch movies on the Model S' 17-in display (electrek)
Von wegen Digital Natives! (Marconomy)
Bumper Ads: YouTube bringt neues Format für Video-Werbung (internetworld)