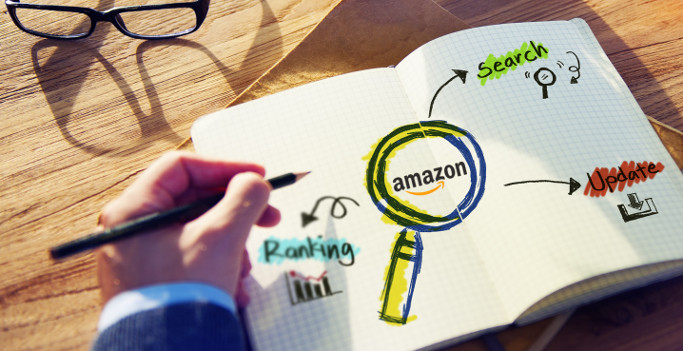 Amazon is more than a marketplace. It keeps crossing borders in its constant pursuit of innovation and enhancement of the customer experience making the most out of technology. The last burden to break has been the art of product search until now, in Google's hands. According to an ECC Köln und hybris software study, Amazon is the most used product search engine by far among Germans. But why?

The expansive growth of Amazon has made users utilizing Amazon's search function as normal and convenient as they use WhatsApp. In order to search products, users are taking the rooted habit of using Amazon as a shorter and more accurate way. Actually, 1/3 of German Internet users preferred Amazon, what is more than double than those who prefer Google.

The fact that consumers use Amazon as the first touch point of their customer buying cycle has not gone unnoticed by sellers that also have seen an attractive channel to canalize their traffic and increase their conversion rates. What has Amazon that Google is lacking of?

Firstly, product ranking purely is in Amazon's hands. Amazon doesn't use social indicators, history, and authority as Google does. Everything stays in Amazon, what let sellers grow depending on how they perform. In this sense, Amazon rewards sellers who have higher numbers of sales and better conversion rates. Secondly, Amazon works with special keywords, instead of keyphrases. According to this, every seller can inform Amazon for which Keywords they would like to rank – This is not possible with the Google's organic search results. Thirdly, while Google is focused on giving the best result for the question searched, Amazons algorithm A9 ranks products with the highest sales figures better. It's fundamental to take into account they have opposite objectives.
What makes the difference in this competitive market?
Apart from adjusting the product title, the product attribute, the product description and the search terms, there are also other aspects to take into account, especially when a seller is quite new. If Amazon rewards those who have more sales, then how can the newcomers grow?
Stay competitive and win the Buy Box. Despite the fierce competition, 50% of Amazon sellers have reported a profit margin of above 20%. Amazon states that along with availability, fulfilment and customer experience, pricing is important to winning the buy box.
The Amazon's FBA logistics service (Fulfilment by Amazon), highly appreciated for its speed and accuracy, gives also sellers an advantage on the Amazon marketplace by boosting visibility in the Buy Box, and making them eligible for the popular Prime free shipping program. That's why its popularity among sellers is understandable: 79% of all sellers surveyed use FBA for some or all of their products sold on Amazon.
In the promotional stage, it is also interesting to try the Amazon sponsored products. This enables your product to be displayed below search results, in the right hand column or on detail pages. Soon, Amazon will improve their visibility.
Amazon's own special keywords. Choosing the right keyword for every product drives in increasing sales.
Availability: Never be out of stock! Lack of product will dramatically hurt your search rankings within Amazon.
Last but not least: promote customer reviews. Amazon values customer experience. The number of verified reviews and their overall rating is one of the most powerful variables in Amazon page rankings. In Amazon's eyes, a verified review is an honest and independent review, and a good indication of whether or not customers like a particular product. For this reason it is important to care about it. A happy customer is the best way to increase loyalty, drive sales and, consequently, gain the definite click in the buy box.
Conclusion
As you can see, Amazon is one of the more important search engines to rank for. Simply put, ranking higher in a keyword SERP on Amazon equates to more sales, not just clicks. Furthermore, it is important to know the mechanism of A9 in order to not use the same strategies as you would do with Google, because then it is likely to fail. Don't forget to check it out before entering into Amazon's world!