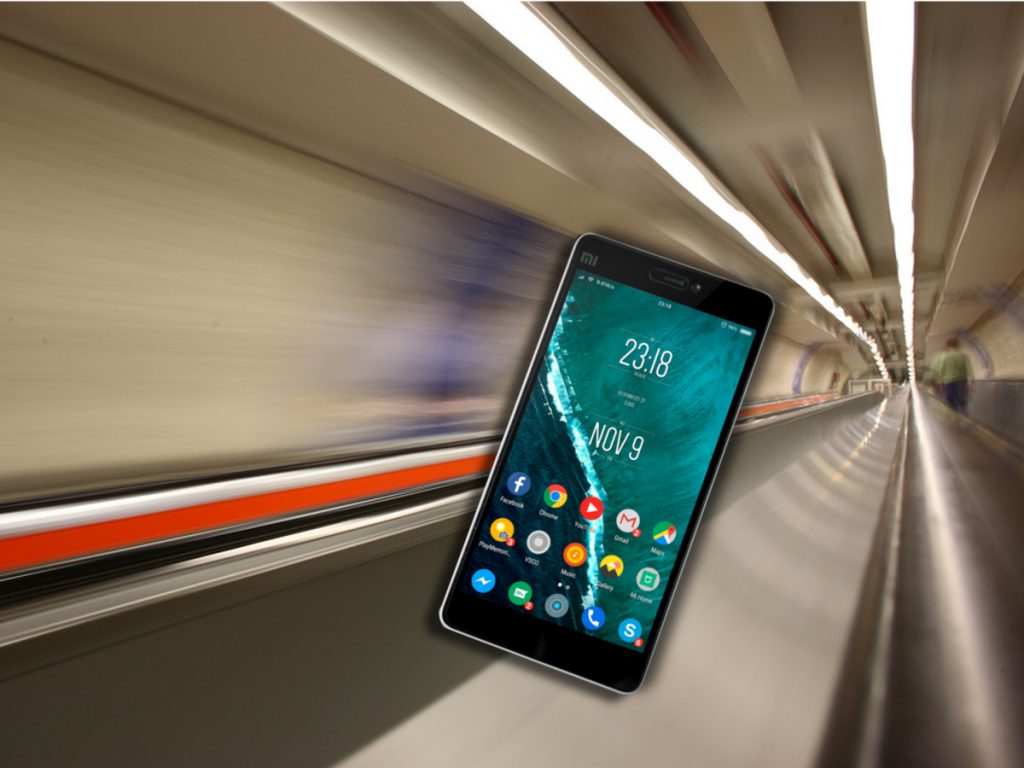 Last week a new edition of the Mobile World Congress took place in Barcelona to present the latest trends in the mobile industry. Although this year there were neither many stellar presentations of gadgets nor excessively prominent visitors , it can be said that mobile is the connecting element in which advanced technologies come together to prompt new ecosystems such as the connected car.

The use of smartphones as constant companions coupled with a better quality of internet connection result in a multiscreen world: According to a study presented by Google, 24% of consumers indicate that they usually access the Internet through three devices (smartphone, tablet and laptop or computer).

These two indicators prove that mobile is reaching digital maturity. But, apart from reaching this conclusion, the world's largest gathering for the mobile industry gave a glimpse of the most important trends for this year. Let's dive into it!
1. Artificial Intelligence is tangible
AI acts as a catalyst for new technologies which come together under the umbrella of mobile. Its application in our everyday life is, in addition, more tangible than ever in the form of bots, data analysis tools, image recognition and biometrics.
In this sense, we are passing from smartphones to superphones equipped with AI that will be able to carry out tasks even when they are offline by learning their user's habits. Huawei has already unveiled the first wave of these high-end smartphones.
Samsung SDS presented an AI retail chatbot for training retail staff. Meanwhile Coca-Cola, who is in the middle of its digital transformation, is wondering to what extent AI bots can make the creative process more effective and help to create music for ads or write scripts, a Coca-Cola executive indicated to Adweek last week.
Similarly, AI is at the core of a new batch of smart assistants, led by Google Home and Amazon Echo, which give more prominence to a voice-controlled interface in such a way that people will pass from just touching technology to living compelling experiences and having valuable conversations.
LG and Nokia announced in Barcelona that they will incorporate Google's voice assistant in their newest models. On the other hand, Motorola is working hand in hand with Amazon to bring Alexa to their next terminals.
2. The future of mobility is mobile
Contrary to what could be expected, the phone industry's largest annual fair trade is also ground for cars, or preferably, connected cars. Thanks to advancements in interoperability, connectivity and communications, the connected car has moved from being a simple enhanced product to becoming a new digital environment (or service on wheels) where platforms, hardware and apps come together under the umbrella of mobile.
Bosch unveiled some of their solutions to equip the connected car of the future that, among other things, will allow to open and close the car through a keyless system controlled by the smartphone. They also presented the driver monitoring camera that has face recognition capabilities and enables a completely personalised experience, which means that the car adjusts the steering wheel height, the temperature or the default radio station.
3. Transparency, the key to overcome privacy concerns
One of the biggest challenges of our connected world is to ensure personal data privacy and eliminate the options of data breaches. In fact, privacy and security are the main barriers that separate users from the adoption of IoT technology. For this reason, users, companies, and governments should put them both at the top of their priorities.
To this respect, Telefonica and Microsoft presented a pioneering platform, called Aura, through which customers will be able to know, manage and control the information generated by their digital lives. Thus, Aura aims to redefine the relationships between the company and its clients by establishing a trust and transparency model.
4. The expansion of IoT has a lot to do with 5G
Last but not least, the challenges related to the viability of the Internet of Things, above all, to the real possibilities of transforming every city into a smart city were a major focus of attention during this edition. Actually, the EU Commission and also Vodafone lay the first bricks in the 5G economy.
In order to achieve it, however, it is necessary to implement better telco infrastructures and build advanced connectivity networks such as the so-called 5G that reduce the latency fivefold and increase current network capacity by 5.
In line with this, the first smartphone prototype with integrated 5G technology and the ability to reach a download speed of 1 Gbit/s has also been in frame.
Our 5 Reading Tips of the Week
Kommentar: Warum Snapchat das neue Apple werden könnte [Basic Thinking]
Scheiß aufs Smartphone: Die coolsten Dumbphones für mehr Ruhe in der Hosentasche [t3n]
Spracherkennung im Handel: "Hallo Kunde – was kann ich für Dich tun?" [Internet World Business]
Let's face it, Mobile World Congress isn't about the mobile any more [Techcrunch]
Windows Mixed Reality: Neuigkeiten zu Plattform und Headsets [Mobilegeeks]